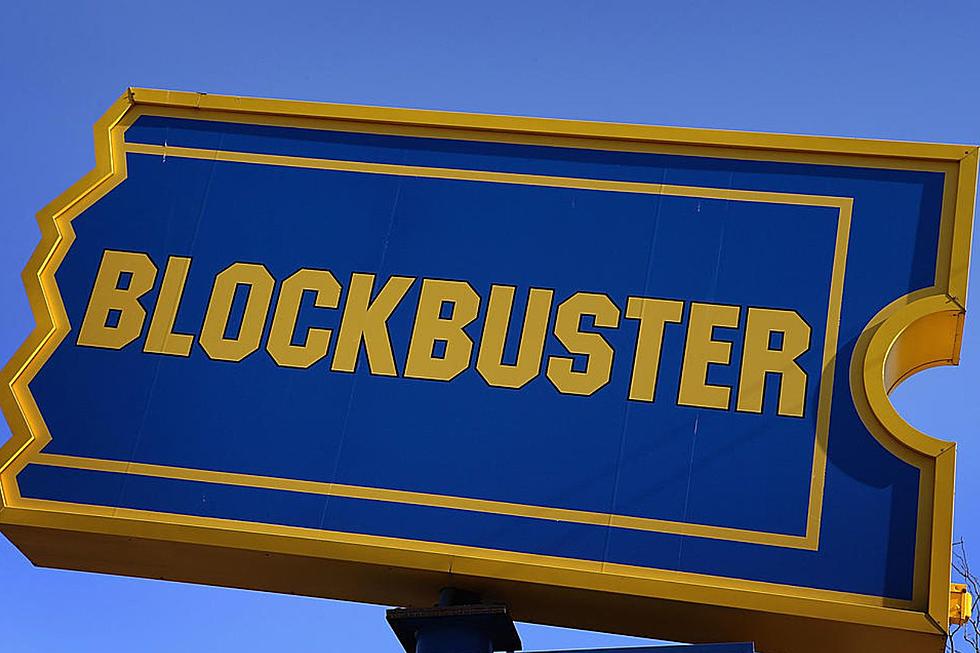 Blockbuster Stores Making A Come Back In New York?
Getty Images
Recent activity on the company website has led fans to say that the company could be planning a comeback!
If you grew up in the 80s & 90s there is one place most of us remember going to get the newest movies to watch at home. As soon as you hear the name all sorts of nostalgic memories flood your head and according to CBS News they could be making a comeback sooner than later.
Blockbuster Video Stores
Kids growing up nowadays have no idea how real the struggle was when we were younger when it came to watching movies. We didn't have the conveniences that are available today, there was no such thing as clicking a button and having instant access to almost any movie we wanted to watch. If you wanted to watch any of the newest movies you had to make a plan to go and try to rent it and most of us found ourselves walking around our nearest Blockbuster video store.
I can remember many Friday and Saturday nights when we would jump in the car and rush over to the Blockbuster in Poughkeepsie to grab 3 or 4 movies for the weekend. Once we got to the store off of 44 in Poughkeepsie, we went in with one task, get to the NEW MOVIE WALL! Most Blockbuster stores had all the new release movies on shelves along the outside walls. The VHS movie boxes would be in front and if the movie was available to rent it would be inside the plastic case box behind the movie's cover. One of the worst feelings was finding the movie you wanted to watch and there not being any available to rent!! UGH! I can remember many times leaving one Blockbuster and driving to another one to try and find the movie we wanted...LOL!
Blockbuster Shuts Down
When Blockbuster was at its peak in popularity it had over 9,000 stores and by 2019 they had all closed except for one. There is currently one Blockbuster store still open in the country, that store is located in Bend, Oregon.
Blockbuster Stores Returning?
Kids today might just be able to experience some of the things we did because according to the Blockbuster website, they might be planning some sort of relaunch soon. The website, which has been dormant for years has mysteriously become active again saying, "We Are Working on Rewinding Your Movie"! Many are speculating that the cryptic post could mean that the company is coming back.
Hudson Valley Blockbuster Stores
The Hudson Valley was home to numerous Blockbuster stores including stores in Newburgh, Kingston, New Paltz, Fishkill, and many, many more. If Blockbuster does make a comeback would you like to see a store reopen in the Hudson Valley? Where should they open? Could it work? Let us know what you think by sending a message through the Wolf Country app.
Blockbuster hasn't released any other information regarding its plans but if and when they do we will update this article.
What 11 Hudson Valley Clubs & Bars Look Like Now
What 11 clubs and bars look like today.
6 of the Hudson Valley's Biggest Ice Cream Cones
Six places where the size of the cone matters!