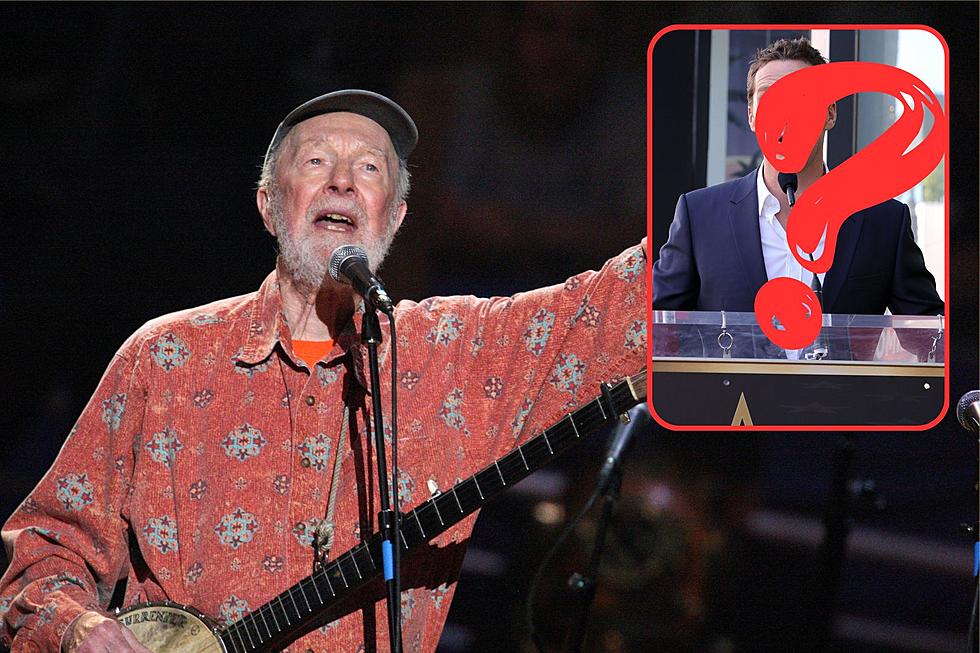 What Hollywood A-Lister is Playing Pete Seeger in New Movie?
Bryan Bedder/Kevin Winter/Getty
By now the Hudson Valley is used to hosting film crews who use our beautiful scenery as a backdrop for their fictional movies and television shows. This time, the Hudson Valley itself (and one of its most famous residents) will star as well.
A new movie from director James Mangold (Indiana Jones and the Dial of Destiny, The Wolverine) will focus on the early career of Bob Dylan. Timothée Chalamet will star as Dylan, but there's another A-lister who will get to play the role of one of the Hudson Valley's most treasured legends: Pete Seeger.
Benedict Cumberbatch Playing Pete Seeger in New Bob Dylan Biopic
Mangold recently revealed that the film, titled A Complete Unknown, will star none other than two-time Oscar-nominated actor Benedict Cumberbatch as Hudson Valley folk legend Pete Seeger. Reports share that Pete Seeger (played by Cumberbatch) will have a prominent place in the movie, as Seeger "had an enormous impact on the young Dylan, from helping him land a record contract to furthering his activism to inviting him to play at Newport Folk Festival". Hudson Valley residents had a lot to say about the announcement.
Hudson Valley, NY Reacts to Benedict Cumberbatch Playing Pete Seeger
"What???", came the first shocked reaction. "Maybe he will come check Beacon out, as part of his research", offered another comment. While some shared their surprise that a British actor would play an American folk legend, others pointed out their uncanny resemblance (below).
Director James Mangold
Director James Mangold is no stranger to biopics. His 2019 film Ford v Ferrari was nominated for an Academy Award for best picture, and 2005's Walk the Line, which focused on the life of Johnny Cash, won Reese Witherspoon an Oscar for Best Actress.
The film will begin its production later this summer, but there's no news yet of any plans to shoot locally. They'd be in good hands, though, as the Hudson Valley has turned into one of Hollywood's favorite locations. Check out some hometown movies and television shows below.
25 Films And TV Shows Filmed In The Hudson Valley Since 2020
Here is a list that's been complied of the 25 films and tv shows that have been filmed in the Hudson Valley since 2020.
10 TV Shows & Films You Didn't Know Were Made in Newburgh, New York