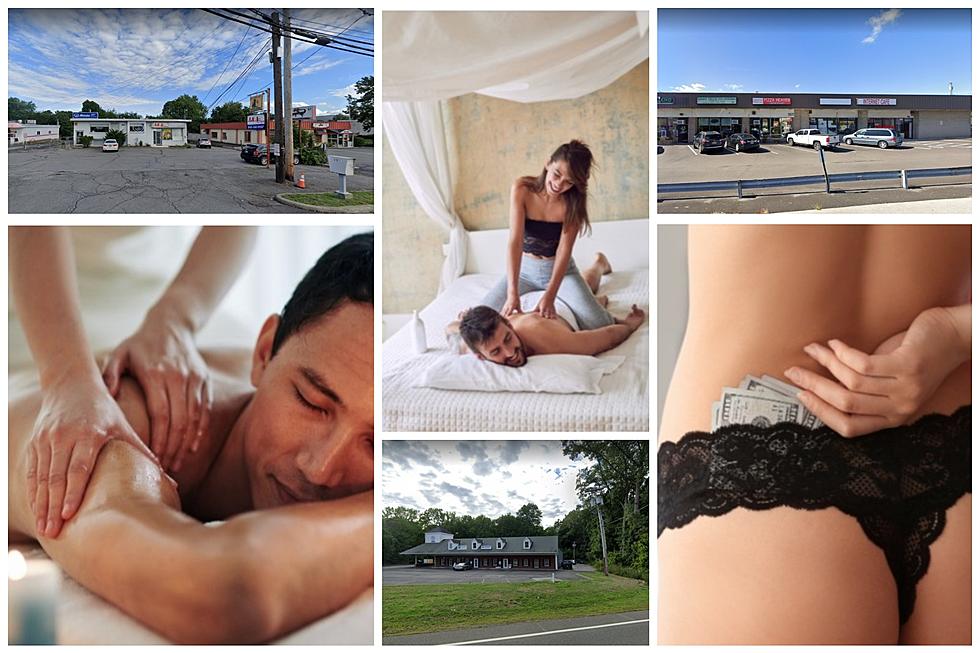 3 Arrested During Prostitution Sting At Hudson Valley Businesses
Canva/Google
Three people, from three different local businesses, were arrested following an undercover prostitution sting in the Hudson Valley
On Thursday, the Town of New Windsor Police Department, in conjunction with investigators from the New York State Police, conducted an undercover investigation into alleged prostitution and unlicensed or illegal massages being conducted at several locations in the Town of New Windsor.
Undercover Spa Investigation Results in 3 Arrests In Orange County, New York
"If this activity doesn't cease, we will be monitoring the license plates of those that patronize these businesses," New Windsor Supervisor George Meyers said.
The investigation resulted in three arrests. All three were charged with unauthorized practice of a profession, a felony and prostitution, a misdemeanor.
For all the news that the Hudson Valley is sharing make sure to follow Hudson Valley Post on Facebook, download the Hudson Valley Post Mobile App and sign up for the Hudson Valley Post Newsletter.
"This investigation was initiated after the New Windsor Police Department received several complaints from residents and local businesses of suspicious activity occurring at these locations," police said in a press release. "None held professional licenses, as required by law, to practice the acts, each performed on the undercover officers and each also solicited the officer for sexual acts."
A & A Spa, Sun & Moon Spa, And The Massage Spa Investigated In New Windsor
The following people were arrested at the following businesses:
"I anticipate additional undercover operations and inspections of these types of massage parlors in the future. Let this be a warning to those who operate these types of illicit businesses and to those individuals who visit them. We will not tolerate this type of activity in this town," New Windsor Police Chief Dan Valeri stated.
All three were released on appearance tickets.
More STDs Found In New York State Than Most Of America
New York State nearly leads the nation when it comes to STDs.
These Counties Have The Most Food Stamp Recipients Per Capita In New York
SNAP usage has increased across the state since the start of the pandemic
Chick-Fil-A Opens Surprise Free Pop-Up In Mid-Hudson Valley
Massive World-Class Dinosaur Theme Park Planned For Hudson Valley
Another Hudson Valley hometown is in the running to be the site of a massive world-class dinosaur theme park.