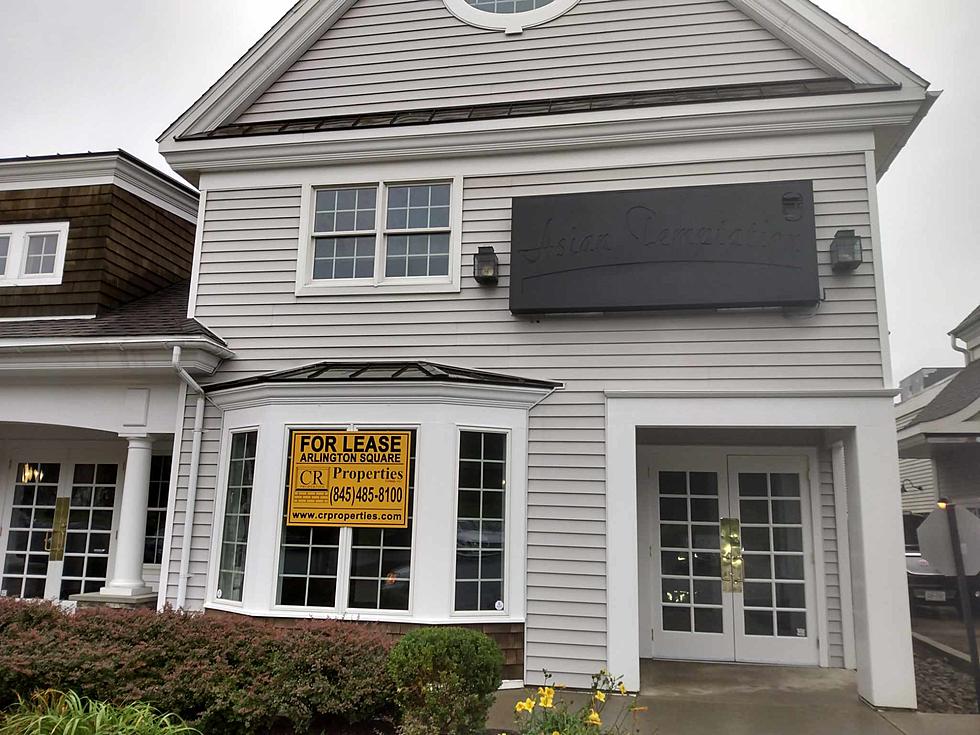 When Did This Amazing Restaurant In Poughkeepsie Close Its Doors?
Photo credit: The Rutigliano Archives
I was surprised to see this gem for great Asian food in Poughkeepsie had closed.
Been on an Asian food kick for some time now, and have always some great spots in the Hudson Valley area. One that I had visited often enjoyed tremendously closed down recently, seemingly without warning.
I recently was driving through the plaza on Rt 44 in Poughkeepsie which is home to Arlington Wine & Liquors, along with a Starbucks, Panera Bread and an AT&T store and noticed that a favorite restaurant was no more. Now, when I asked someone about the restaurant that had been there, they said that it closed months ago, but had just recently painted over the sign.
So the question remains, when exactly did the restaurant, and more importantly, why?
What Happened to Asian Temptation?
I had visited Asian Temptation in Poughkeepsie on several occasions over the years and always had an amazing experience.
Out of many 4 and 5-star online reviews, one customer raved, "Everything we had was excellent. Big portions. Great service. Very clean restaurant. We will return and recommend." Even our own Robyn Taylor from WPDH included Asian Temptation in her February 2022 article 5 Places to Get Great Sushi in Poughkeepsie, giving the following account of her visits to the restaurant:
Asian Temptation is on Dutchess Turnpike in the plaza across the street from Adams in Poughkeepsie, where Arlington Liquors is. I've never had a bad meal at Asian Temptation. They have great soups, crisp salads, and some of the best sushi around.

 

-Robyn Taylor (WPDH Morning Show co-host)
The last posting on the restaurant's official Facebook page was back in 2022 encouraging customers to make Valentine's Day reservations.
Who knows what happened to Asian Temptation, but one thing is clear; you will be, you will be missed in the community.
14 Best Beer, Wine & Spirits Shops Near Poughkeepsie
According to Google, these Beer, Wine & Liquor stores stand out amongst the rest around the Poughkeepsie area. Which is your preference among these stores?