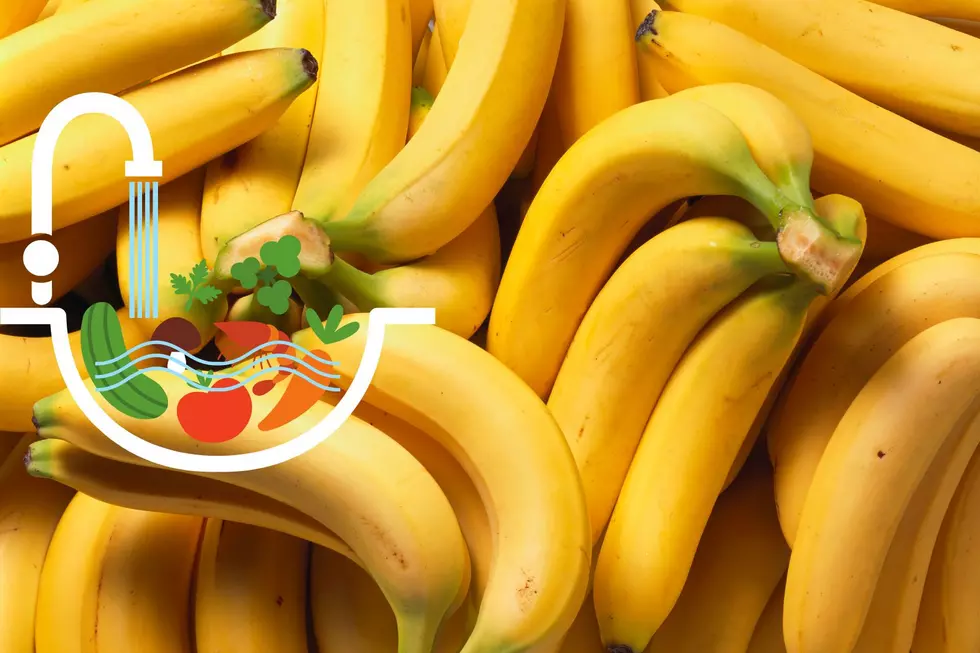 Is it Weird to Wash Your Banana Before You Eat it?
Canva
Who rinses their bananas off before they eat them?
Last weekend I was over at my girl's house watching football when one of the weirdest things happened and I'm wondering if this is something that everyone does. Am I the weird one for not doing it?
Here's What Happened...
It was around 530 p.m. on Sunday, that in between lunch and dinner time when my girl asked me if I want a snack. YES, I always want a snack so I asked what are my choices...LOL. She yelled out a few things, "chips, yogurt, cheese and crackers, banana". As she was telling me the options I walked into the kitchen and said I'll grab a banana so I don't ruin my dinner. As I went to grab it she grabbed it and took it over to the sink and started to wash it off.
I stopped and looked at her and burst out laughing!!! I have NEVER, EVER seen anyone ever wash a banana off before they eat them. I've always thought that because bananas come in a protective "case" (the peel), you don't need to wash them off, right? I'm not eating the peel, so why would I wash it off?
Why Should Everyone Wash Their Banana
She went on to explain that it's important to wash bananas off because the peels could still have fruit bugs and chemicals on them and if you don't rinse them off they can get on your hands and when you take the banana out of the peel they could transfer to the banana. I don't know why but this seems CRAZY to me...LOL! Now, I DO wash just about every other fruit I eat before I eat it, apples, strawberries, and blueberries, I wash them all before I eat them but never bananas, again I'm NOT eating the peel...LOL!
Do you wash a banana before you eat it? Call or text us through the Wolf country app.
Hudson Valley Pickle Places
The Rosendale International Pickle Festival announced that they have outgrown their home in Rosendale and beginning in 2023 they will be holding the Festival at the Ulster County Fair Grounds in New Paltz, New York. We wanted to share some of the Hudson Valley's Dill-icious pickle places you can enjoy all year round.
Cold Weather Cocktails of the Hudson Valley
This is just a sample of some of the hearty cocktails served up at some of your favorite Hudson Valley bars and restaurant this time of year. As we discover more we will add them to the list.