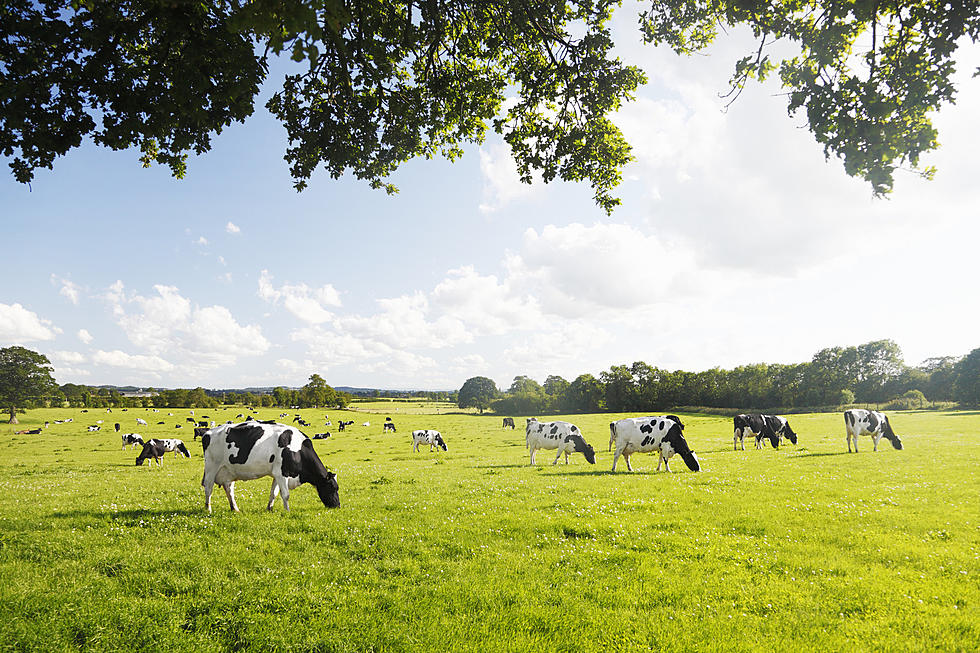 Tractor-Trailer Carrying Cattle Crashes on New York State Route
We've all heard the stories about truck crashes on the highways, leading to long delays and massive headaches for commuters in the vicinity. Do you ever wonder what some of these big rigs are hauling? In this case, it wasn't fuel or even soda cans that were on board.
A crash involving a tractor-trailer shut down a main route in New York state early Friday morning. Police say that the truck was carrying cattle at the time of the rollover and that some of the livestock perished.
Truck Carrying Cattle Crashes in New York State
CBS says that a tractor-trailer carrying cattle was involved in a rollover crash early Friday morning in Cambridge. The Cambridge-Greenwich Police Department says the crash shut down Route 22 as firefighters helped get the cattle out of the vehicle.
Police say the driver of the truck was not injured, though it appears that speed was a factor in the crash. CBS says that seven cattle were killed during the rollover, and the driver was cited for speeding in the village.
Truck Carrying Potatoes Slams Into Bridge in Lower Hudson Valley
Westchester County Police are saying that a tractor-trailer carrying 42,000 pounds of French fries slammed into the Mamaroneck Road overpass on the southbound side of the Hutchinson River Parkway back in February 2023.
Officials say the crash caused huge backups on both sides of the Hutch.
There's a reason why there's a rule that says no commercial vehicles, trucks, or tractor-trailers are permitted on state parkways. According to NYC.gov, some bridges on the parkways have clearances as low as 6'11''. Some people apparently, still didn't get the memo.
Upstate NY's Best Roadside Attractions
I bet you've passed by at least one of these aesthetically pleasing roadside attractions while driving throughout upstate NY. Which one's your favorite?