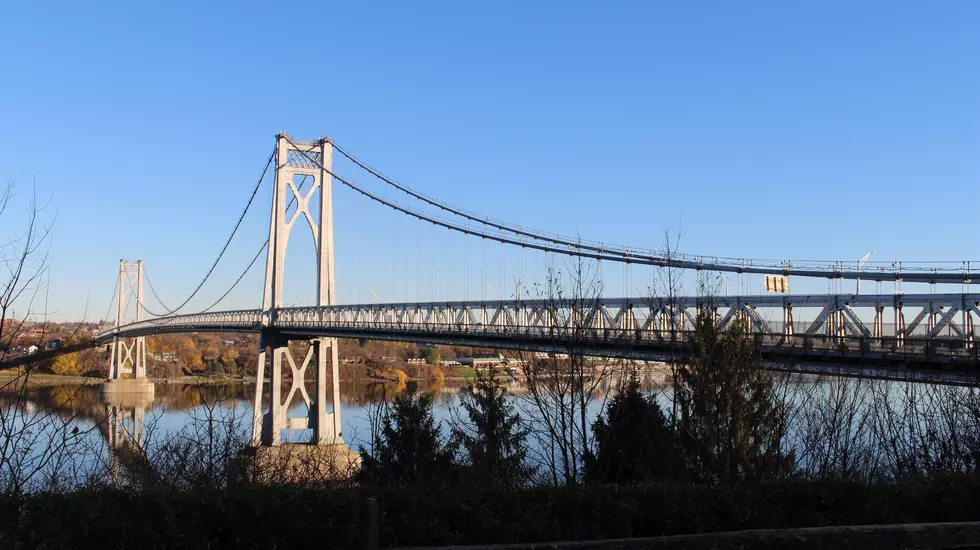 Hearing on Proposed Toll Increases for NYSBA Bridges
Jackie Corley, Townsquare Media of the Hudson Valley
The New York State Bridge Authority (NYSBA) is considering toll increases on the five bridges under its jurisdiction and proposes the consolidation of the New York State Thruway Authority and the NYSBA, which operates five bridges across the Hudson River including the Mid-Hudson Bridge, Newburgh-Beacon Bridge, the Kingston-Rhinecliff Bridge, the Bear Mountain Bridge and the Rip Van Winkle Bridge.
Hudson Valley residents will have a chance to voice their opinions in Poughkeepsie on Monday during a public hearing on the proposal.
The hearing will take place at the Poughkeepsie Grand Hotel at 7PM.
In a press release issued by Dutchess County, Dutchess County Executive Marc Molinaro reiterated his concern about the effect consolidation of the two governing bodies would have on the region. Included in the press release was an open letter Molinaro had sent to Assemblywoman Didi Barrett dated Feb. 14, 2020.
"Governor Cuomo's proposal to abolish the New York State Bridge Authority and give its toll revenues to the Thruway Authority would strike a blow to the Mid-Hudson Valley," Molinaro said in the letter. "It would eliminate a local, well-managed, and efficient organization, diverting its funds from the critical task of maintaining the five bridges that span the Hudson River and unite the people, communities and economy of the region."
Dutchess County urged area residents to attend Monday's New York State Bridge Authority meeting or to send written comments. Written comments can be sent to the following address by Friday, March 16:
Brian Bushek, CFO and Treasurer
Mid-Hudson Bridge Toll Plaza, Rt. 44/55
P.O. Box 1010
Highland, NY 12528
bbushek@nysba.ny.gov
Read more:
BONUS VIDEO