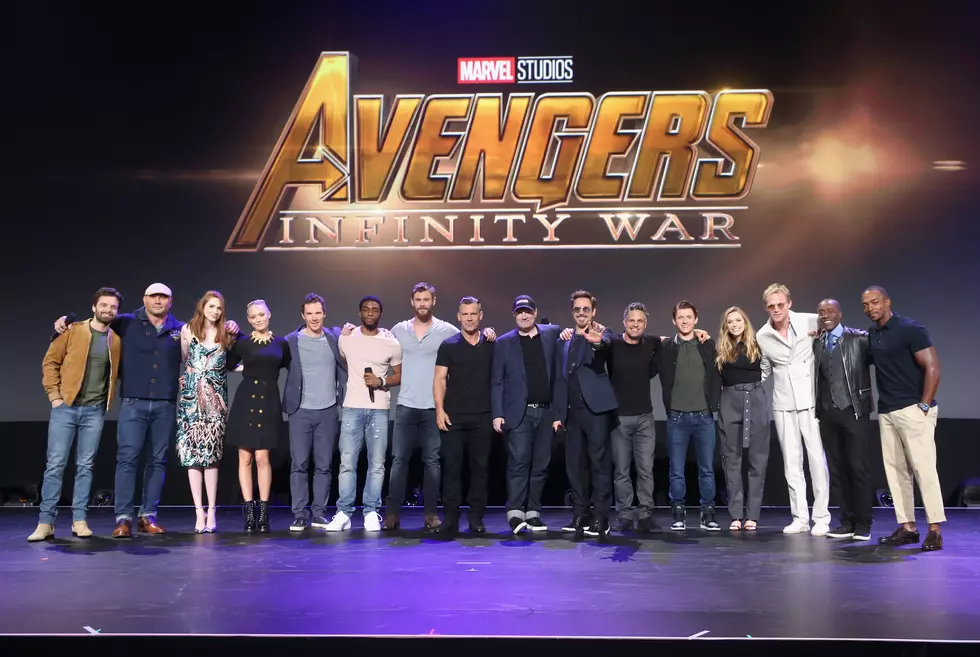 The Hudson Valley Is Getting The New 'Avengers' A Week Early
Jesse Grant/Getty Images for Disney
The Marvel Cinematic Universe is an unstoppable juggernaut at this point. We're at a point where they're releasing three movies a year, each one basically makes a billion dollars, and the craziest thing is that they're usually good! Hot off the success of Black Panther, which is still in the process of breaking all kinds of box office records, Marvel's next most-anticipated movie is Avengers: Infinity War. It's the movie they've been building up to for nearly a decade, and the hype is very much real. And now, you'll be able to see it a little sooner than expected.
Infinity War was set for release on May 4th. The first weekend in May is the first weekend of what's considered "Summer Movie Season," and it almost always has a Marvel movie being released these days. But there is so much excitement around this movie, and May 4th seems so far away. So, in an exchange with Iron Man star Robert Downey Jr. on Twitter, Marvel Studios revealed that Avengers: Infinity War will hit everywhere worldwide a week earlier, on April 27th.
It's a surprising move to shift their release date at the last minute like this, but Marvel Studios is so big and so successful that it shouldn't effect their box office negatively. Plus, May was already home to heavy-hitter movies like Deadpool 2 and Solo: A Star Wars Story, so this just gives Avengers more time to take even more of your money.
Bonus Video: WRRV Morning Grind