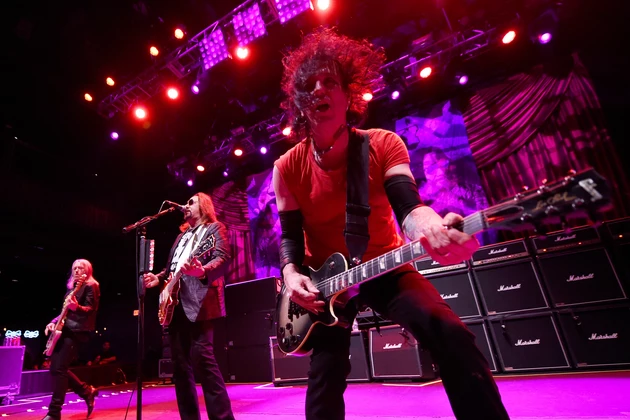 Richie Scarlet Birthday Bash Saturday in Middletown
Ethan Miller/Getty Images
Richie Scarlet 'The Emperor of Rock n Roll' returns to Brian's Backyard BBQ in Middletown for his annual birthday bash this Saturday, July 8. Showtime 8pm.
Richie Scarlet also plays in former Kiss guitarist Ace Frehley's band and has been doing some touring. Ace Frehley has some U.S. tour dates lined up this summer before heading out Europe this Fall opening for Alice Cooper. Richie's solo band includes Louie Spagnola, Russ Wilson, and Freddy Sundown (Fred Andressi). Also on the bill is the Ten Ton Mojo and special guests Tommy O'Donnell and JJ Joey Petinatto aka Joey Savage. Get out and rock for The Emperor's birthday this Saturday. Get there early and have some great food before the show. Always a fun time at Brian's!
Brian's Backyard BBQ is located at 1665 rt 211 East in Middletown, NY. For more info and to reserve a spot, call 845-692-3227.