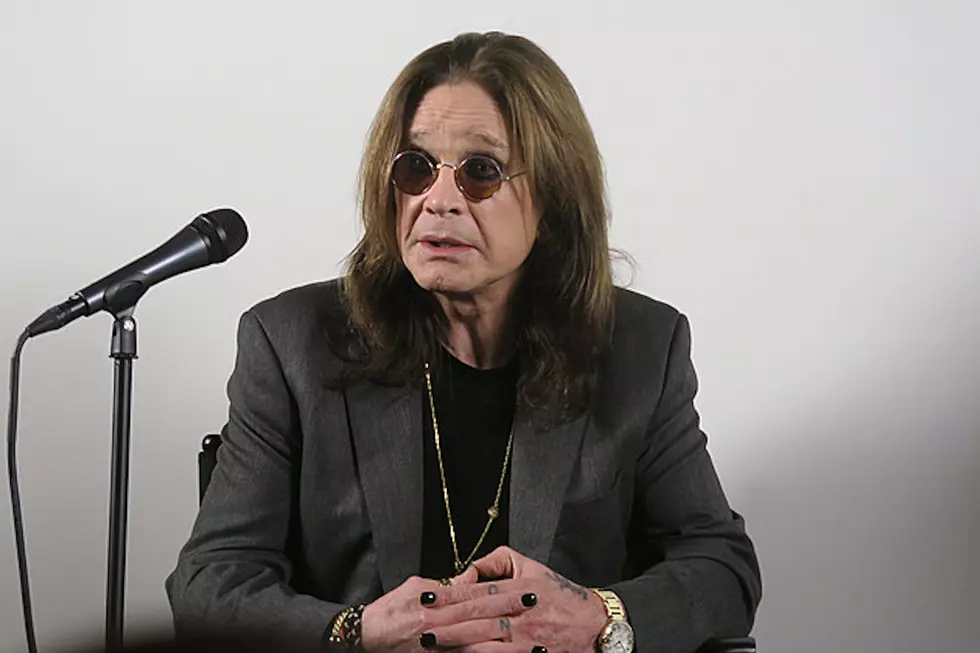 Ozzy Osbourne on Recovery: I Was in Agony Beyond Anything I've Experienced
Kevin Winter, Getty Images
Early this year, Ozzy Osbourne thought he broke his neck after falling in his home. He spent the next two months in the hospital recovering and the rest of 2019, so far, in physical therapy. In a new interview, Ozzy talks about his recovery and how he "was in agony beyond anything I ever experienced before in my life."
After getting up in the middle of the night to go to the bathroom, Ozzy took a nasty spill that dislodged some of the metal rods placed in his body after the metal icon's 2003 quad-bike accident. "For the first, say, four months, I was absolutely in agony," Ozzy tells Rolling Stone. "It was awful. I'm taking physical and occupational therapy classes, but the progress is very slow. They say it's going to take at least a year."
The 70-year-old Osbourne also detailed getting neck surgery and the complications it brought. "When they do surgery on your neck, they cut through all the nerves, and it fucked everything up," he says. "So I'm wobbling all over the place. And since they cut through the nerves, my right arm feels permanently cold."
"I cannot describe to you the helpless feeling that I had," Ozzy says about the time he spent in the hospital. "I had to use [a walker] to go for a pee. I had to have nurses, day and night. Just being in hospital is enough to drive you nuts. I thank God I didn't paralyze myself when I had that accident. I wouldn't be here now. I would have jumped off the fucking roof — or fell off the roof, whatever."
Ozzy also developed blood clots in his leg, which forced the Prince of Darkness to start taking blood thinners. "The most depressing thing I've been thinking is, 'Am I gonna walk properly again? Am I gonna be able to perform again?'" he ponders.
Despite his physical setbacks, Oz has gotten constant support from family and fellow musicians such as Tony Iommi and Korn's Jonathan Davis.
Ozzy has dedicated himself to returning to the stage in early 2020. Osbourne's European dates are the first rescheduled shows to commence, beginning Jan. 31 in Nottingham, U.K.
See Ozzy in the Top 50 Rockers Who've Been in Multiple Successful Bands
Top 50 Rockers Who've Been in Multiple Successful Bands