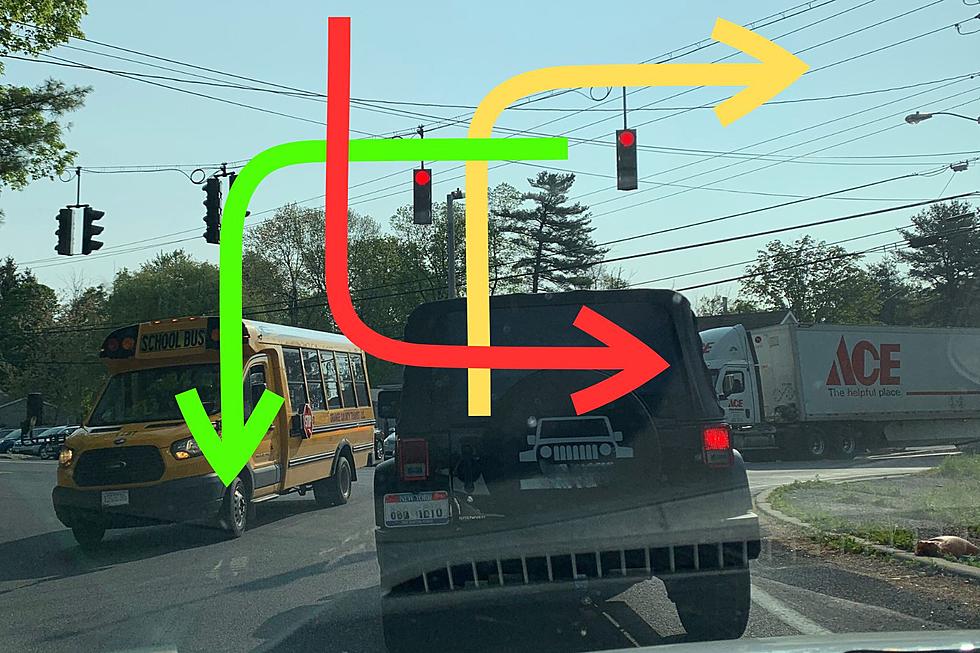 Heads Up! New Traffic Light officially in Effect for Busy Intersection
Jonah/TSM/Canva
The grand experiments has finally begun, and a popular intersection on 44/55 in the Hudson Valley officially has a facelift.
Not far from the Mid-Hudson Bridge, the intersection of 44/55 and Chapel Hill Road hosts hundreds of daily commuters. Construction in the town of Lloyd has recently diverted even more traffic, overloading the intersection that normally only has one stop sign and backing up traffic to comical lengths during rush hour. Will the new changes help Hudson Valley commuters?
New Traffic Light in Effect in Ulster County, NY
"Signal at Chapel Hill and 44/55 is operational, earlier than planned", reported the town of Lloyd in a recent Facebook post. "Tillson Avenue to remain closed, except for local "residential traffic" only... 44/55 will be closed Thursday, May 11. Detour signs are uncovered along the detour route". The new traffic lights, which town of Lloyd supervisor David Plavchak hopes can become permanent, operate in an interesting way.
Even though the intersection only deals with two roads, the light operates to allow for three different traffic patterns: drivers entering 44/55 from Chapel Hill Road (above), vehicles travelling south on 44/55, and those traveling north. While you may think it's safe to turn right on red since there's no sign prohibiting the maneuver (below), oncoming traffic may still have the right of way.
Will Temporary Light Become Permanent?
Construction is planned to continue for several months, Supervisor Plavchak shared, and the current timeline includes keeping the traffic light in operation until September. If the town had their way, however, the temporary light would turn permanent. It could be a decision that affects hundreds, if not thousands of drivers.
13 Upstate New York Roadside Oddities You Must Not Miss
We use the term "oddity" loosely here. But these 13 places really, really must be seen by all road warriors passing through Upstate New York. Famous men, graves, businesses, churches, monuments, and more all make a journey around our region so interesting. Keep your eye out for these 13 gems!
10 More Roadside Attractions in Upstate NY
These roadside attractions are sure to give you some entertainment on your commute through the great upstate of NY.