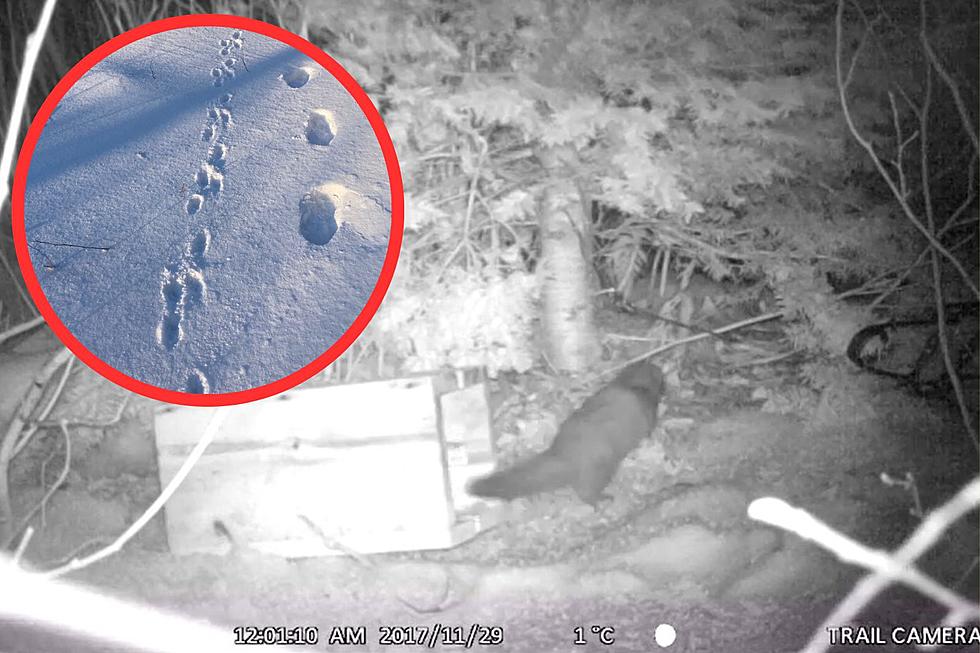 Yes, These Fancy Carnivores Live in New York
TimminsTrapRs via YouTube/NYS DEC via Facebook
What animal sunk its teeth into your backyard rabbit? There's surprisingly more culprits than you might think.
Recent prints found in the snow by the New York State Department of Environmental Conservation (NYS DEC) sparked a discussion about an elusive (and fancy) predator in New York that many residents never knew existed in our state.
Mystery Animal Prints in New York
"This week's Footprints in the Snow features [a member] of the mustelid family—strong-smelling, carnivorous mammals... They have elongated bodies, short legs, and small, beady eyes", came a recent post from the NYS DEC. The sharp-toothed carnivore they were talking about is Mustela vison... a mink. Here's where to find them.
Mink Living in New York
What may be surprising to some New York residents is that mink are distributed throughout the entire state. The animal that is so often associated with fancy fur coats generally stick by water, preferring to stay near streams, ponds, and even marshes. While most mink stay far away from people, they can sometimes be found in suburban areas if there is suitable food and shelter. They are also available to hunt.
Hunting and Trapping Mink in New York
It's currently mink trapping season in New York state. The season is open from November 10th until April 7th, with no limit on the number of mink a hunter can harvest. In fact, trapping season is open for many furry animals in New York.
New York is lucky to have so many magnificent creatures living in its ecosystem. Check out the adorable beaver family living in an Orange County, NY pond below, and keep scrolling to see magnificent bald eagles fighting over fish above the Hudson River.
Frolicking Beaver Family Swims in the Hudson Valley
Mom, dad, and two adorable baby beavers took some family time out on a Orange County, NY lake
Photos: Massive Eagles Fight Over Fish on the Hudson