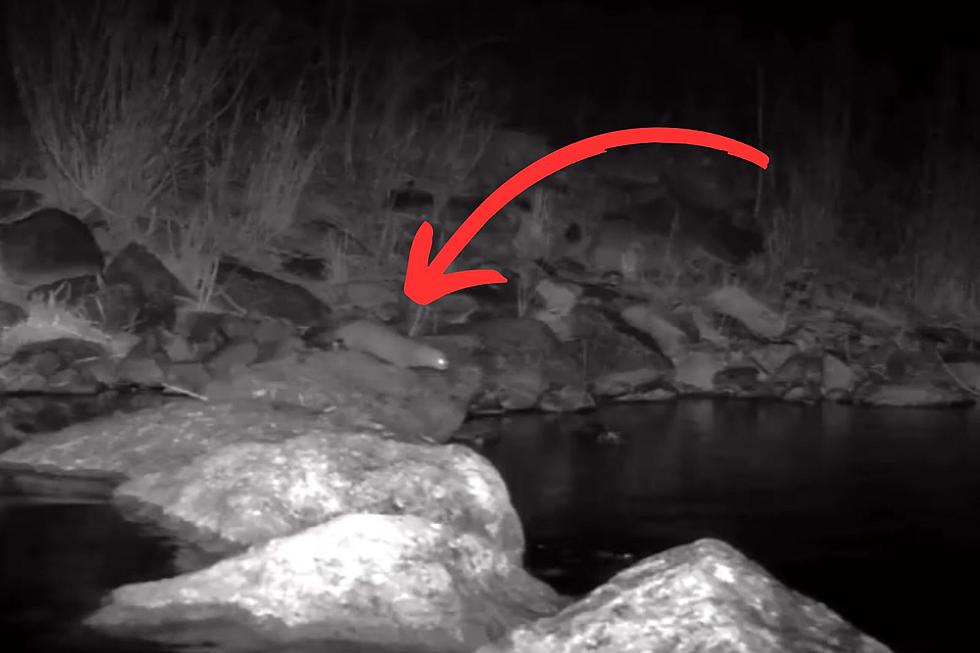 Killer Video: New York's Fanciest Predator Goes Fishing
Colorado Parks and Wildlife via Facebook/ Canva
There is no shortage of predators in New York State. From the peregrine falcons who nest on our Hudson Valley Bridges to the black bears who take a break to play on our backyard trampolines, it seems like there's fangs everywhere you look. That includes our in our streams and rivers, too.
Mink, most famously known for being used for the fur on rich people's coats, also call the Empire State home. Their habitat of wetlands and streams mostly keeps them out of sight from humans, but a very crafty mink was recently caught on camera doing what they do best: hunting.
Mink in New York State
Not only do mink live throughout New York, they can be found in many other states in the country as well. From Florida to Alaska, these fanged and furry creatures are always looking for their next meal. A camera in Colorado recently caught a mink in action as it dove in a stream for a tasty fish. Check out the action at 0:44 below.
Mink Trained as a Working Animal
Their hunting prowess even inspired an animal lover to do the previously unthinkable: tame a mink and use it for pest removal. Joseph Carter, AKA The Mink Man, has become a YouTube sensation by documenting his excursions with Fang the mink as they help catch nuisance animals like rats and even trout (below).
Hunting and Trapping Mink in New York
It's currently mink trapping season in New York state as well. The season is open from November 10th until April 7th, with no limit on the number of mink a hunter can harvest. In fact, trapping season is open for many furry animals in New York (see below).
Need more impressive New York nature in your life? Check out the epic photos of bald eagles fighting over fish high above the Hudson River below, and keep scrolling to see the adorable Orange County, NY beaver family frolicking in a local pond.
Photos: Massive Eagles Fight Over Fish on the Hudson
Frolicking Beaver Family Swims in the Hudson Valley
Mom, dad, and two adorable baby beavers took some family time out on a Orange County, NY lake