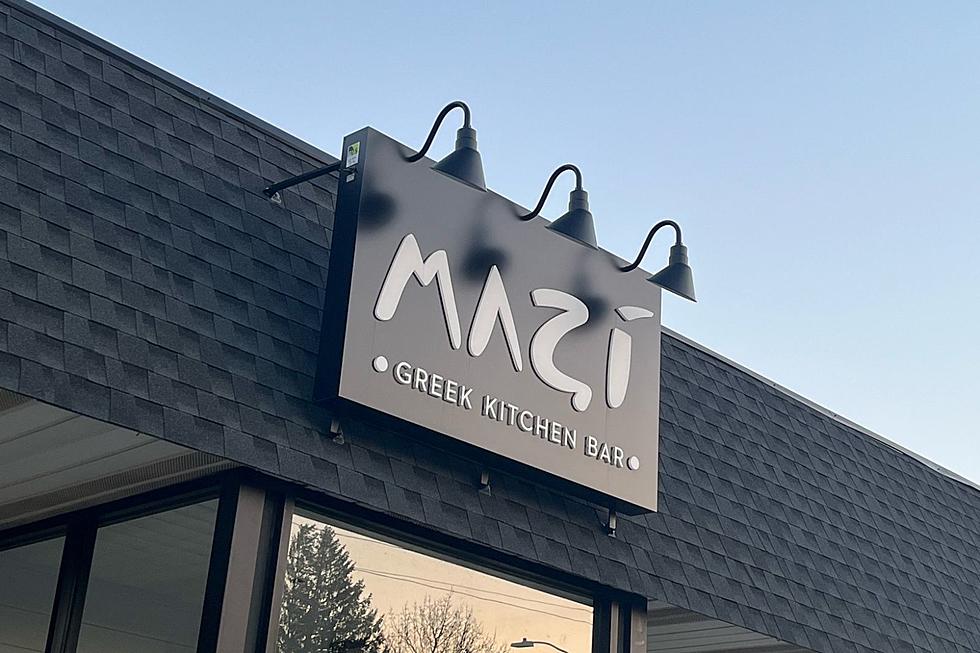 OPAA! New Greek Restaurant Opens in Red Hook
Mazi/Facebook
If Greek cuisine is something you enjoy, Red Hook has a brand-new restaurant to try out soon.
Over the last few months folks in the Red Hook part of Dutchess County have been hearing rumors that a new restaurant was going to be opening soon at the former location of Salvatores Pizza on N. Broadway in Red Hook. As the rumors started spreading, some heard that a local man was behind the new restaurant but many wondered what type of restaurant would it be. When was it going to open?
Red Hook Welcomes New Greek Restaurant
Its official "Mazi" has opened its doors and is ready to give Red Hook the chance to try some amazing greek cuisine close to home. According to their Facebook page, "MAZI is officially open and ready to serve you delicious Greek cuisine! We apologize for any delayed responses as we were busy perfecting our dishes and getting everything in order. But the wait is over, come join us for an amazing dining experience. OPAAAAA! ✨"
Mazi
The new restaurant is located at 7588 N Broadway, Red Hook, NY, and according to their website they are hoping to bring the community together while enjoying some great foods.
"Here at Mazi we recognize cooking is more than just making delicious food. It is about sharing stories, creating memories, and building bonds between people. Add in a warm and inviting atmosphere and you foster great food and good company. For our Red Hook and Hudson Valley community, we invite you to come and experience what a hometown restaurant should be, lets eat, Mazí (together)."
Mazi is open Sunday, Monday, Wednesday, and Thursday from 11 a.m. to 9 p.m. and 11 a.m. to 10 p.m. on Fridays and Saturdays. They are closed on Tuesdays. The new menu offers guests the chance to try some classics like gyros, falafel, pitas, salads, and amazing desserts. Take a look at their full menu here.
Who is Behind the New Mazi Restaurant?
Red Hook native Taso is the man behind Mazi and he is "over the moon" with this chance to share his family's Greek origins with his hometown. Taso was always drawn to the bustling energy of the kitchen, where his family would gather to prepare elaborate meals for special occasions and everyday dinners alike according to the Mazi website.
"I learned early to appreciate the power of food to bring people together and to create a sense of community and connection that went beyond just satisfying hunger."
"Foodies" will enjoy how Taso has incorporated traditional Greek flavors and techniques into his cooking while also infusing his dishes with his own creative twists.
15 of the Hudson Valleys Favorite Places for Lunch
Some of the Hudson Valley's favorite places to have lunch.
10 Best Foods to Eat Hot or Cold
Are these the 10 best foods to eat hot or cold?