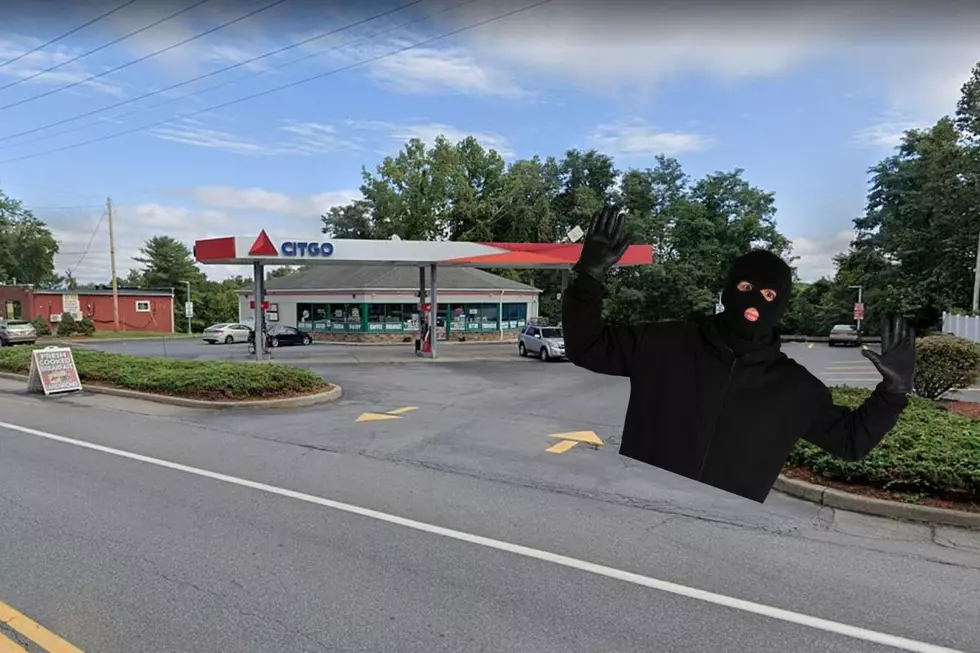 Kingston Man Allegedly Steals Truck & Holds Up Gas Station
Google Maps/Canva
According to Police in Ulster County, it was a busy day breaking the law for one Kingston man.
Back in November, we told you about a robbery that went down at the Citgo gas station located on Route 9W in Port Ewen. Police said that on Friday, November 18th at around 8 p.m. a man entered the gas station and demanded cash and lottery scratch-off tickets from the employee working inside.
Employee Injured During Robbery
The employee working at the gas station told police that a male subject entered the store and forcefully stole $3,000 in cash and lottery tickets. During the robbery, the victim told police that the suspect assaulted them and then fled the area.
The victim was transported to Kingston Hospital to receive treatment for injuries sustained during the robbery according to the Ulster County Sherriff's Office Facebook page.
Investigation Reveals Man Responsible for Robbery & Truck Theft
As detectives from the Ulster County Sheriff's Office investigated the robbery they discovered that the suspect allegedly responsible was also under investigation by the Town of Ulster Police for a separate theft. Ulster Police said that the robbery suspect allegedly stole a pickup truck from the U-Haul Moving & Storage of Kingston before the gas station robbery.
The suspect then used the stolen truck during the commission of the robbery according to police.
Suspect Identified
Police said that on December 13, 2022, after identifying the suspect, he was indicted by an Ulster County Grand Jury for multiple felony offenses. After being indicted, a warrant was issued for the arrest of 43-year-old Willam Neal IV of Kingston.
Robbery Suspect in Custody
On January 26, 2023, members of the Ulster County Sheriff's Office and the United States Marshals Service NY/NJ Regional Fugitive Task Force located Neal and arrested him. Once in custody Neal was transported to the Ulster County Sheriff's Office and was charged with numerous felonies including, Robbery in the 2nd degree, Grand Larceny in the 2nd degree, Criminal Possession of Stolen Property in the 3rd degree, Assault in the 2nd degree, Criminal Mischief in the 2nd degree according to HV1.
Neal was arraigned in Ulster County Court and sent to the Ulster County Jail in lieu of $75,000 cash or $150,000 bond or $300,000 partially secured bond. He is scheduled to appear back in Ulster County Court at a later date. Detectives were assisted with this investigation by members of the Town of Ulster Police Department, the City of Kingston Police Department, the Ulster County District Attorney's Office, and the United States Marshals Service.
Poughkeepsie Pizza Place Destroyed by Fire
Before and after pictures of Tony's Pizza Pit in Poughkeepsie, New York.
Have You Seen Them? These 16 Kids Have Gone Missing in New York in 2023