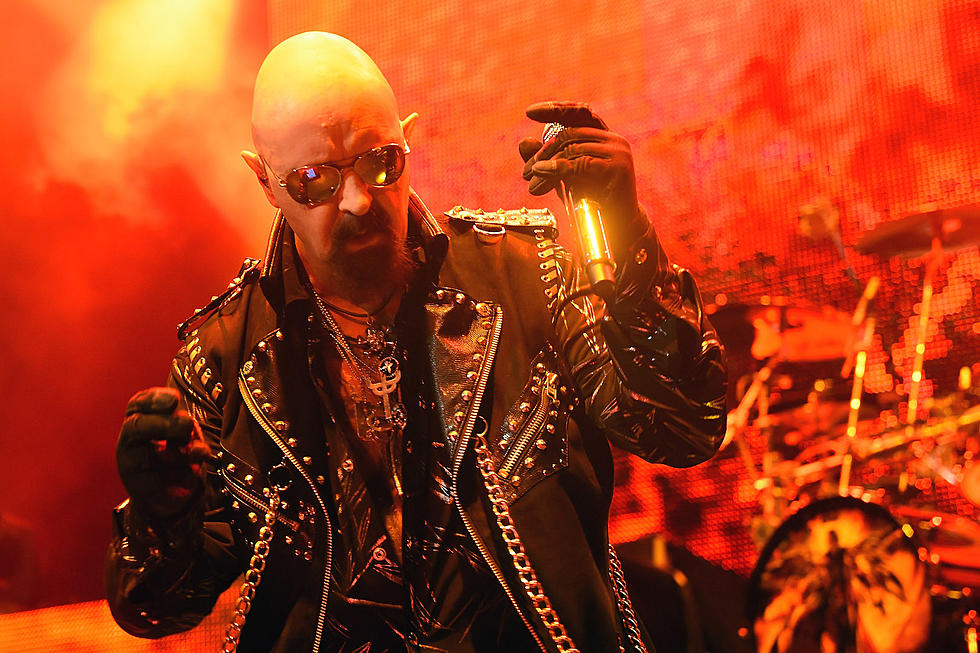 Judas Priest Tease 'Evil Never Dies' Song, Plus News on Deftones, Exodus + More
Ethan Miller, Getty Images
In addition to the big stories we covered today, Wire-to-Wire provides you with some of the other key rock and metal news items from Feb. 25, 2018:
- The anticipation for Judas Priest's Firepower continues. The band just released a snippet of the song "Evil Never Dies" from their upcoming disc. Take a listen here and pick up the album on March 9.
- Deftones are continuing their foray into the beer market, backing their third brew. They've teamed with San Diego's Belching Beaver Brewery to launch Good Morning Beautiful, which will start shipping in the next two weeks. See a trailer here and use the Brew Finder to discover where you can get yours.
- Between the Buried and Me have offered a preview clip for the new song "Gold Distance" from their upcoming Automata I album. Whet your appetite here.
- In a new interview with Metal Insider, Exodus' Steve "Zetro" Souza speculates that "the end of 2019" is realistic for the next Exodus album to arrive.
- Thirty Seconds to Mars frontman Jared Leto is the lead in the upcoming Netflix film The Outsider. The actor stars as an American soldier imprisoned in Japan after World War II. His Yakuza cellmate frees him, but in exchange for his freedom he must join the crime group. Watch a trailer here. The film will be available beginning March 9.
- We're a month out from The Sword's Used Future album (due March 23), and the band has more music to share. Watch the lyric video for "Twilight Sunrise" right here.
- Earthless have released a new Visualizer clip for their song "Black Heaven." Crank it up and watch and listen here. The Black Heaven album is due March 16 via Nuclear Blast.
- Darkness Divided have unveiled their new song "World You Burn" right here. Take a listen and if you like what you hear, the band's new EP The End of It All is due March 9.