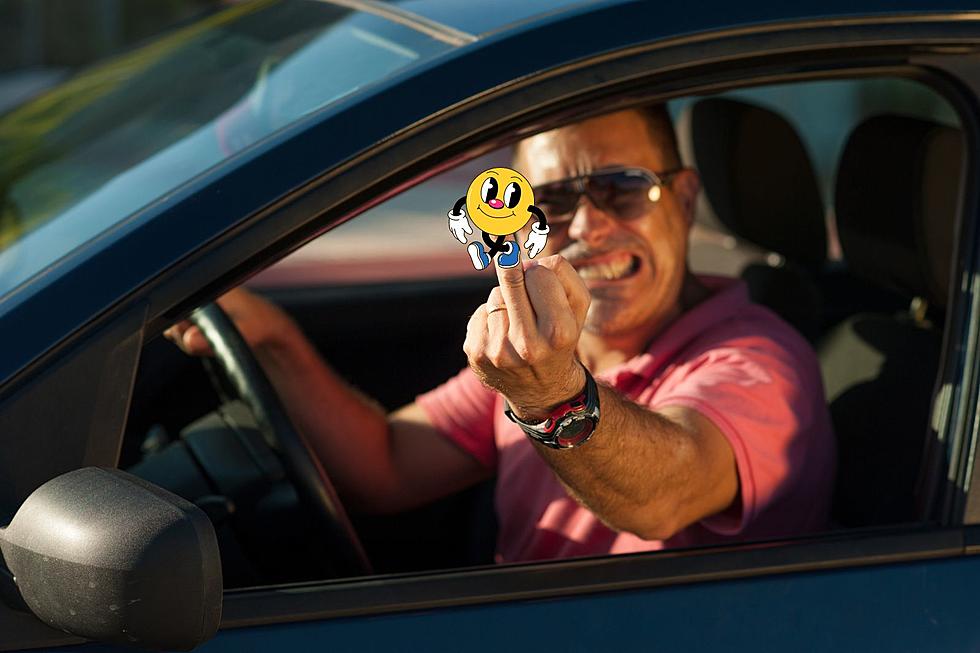 There Are More Aggressive Drivers on These Hudson Valley Roads
Canva
If you drive on any of these roads you probably have a story to tell.
Over the years we've talked many times about how the Hudson Valley seems to be a "hot spot" for aggressive drivers. No matter what roads you drive on at one time or another you have that moment where another driver was in such a rush that they felt it was necessary to act overly aggressively behind the wheel.
It Happened to Me Last Week in Wappingers Falls, NY
Last Friday I had my two youngest in the car with me and as we were heading south on Route 9 we had an experience that scared the heck out of us. Here's what happened...I had just made a right off of Route 9 onto Myers Corners Road and as we approached the first light after Hannaford there was a guy in a pickup truck behind me that started to ride my A%# bigtime! The light turned red so we stopped, waited for it to turn green, and started driving.
What The Heck is Your Problem?
As we started to go the guy behind me swung into the outside lane into oncoming traffic to pass me and as he passed he was screaming all kinds of profanity out his window at us. When he got in front of us he slammed on his brakes to stop short which cause me to slam on my brakes. Thankfully I didn't hit him. I bit my tongue and didn't engage because I had my kids in the car but honestly, almost a week later and I still have no idea why he was so aggressive??? Has anything like this ever happened to you?
We asked that question on Facebook the other day and with the Hudson Valley's help we came up with six Hudson Valley roads that seem to always have aggressive drivers on them.
Taconic State Parkway
Often referred to as the "most dangerous" road to drive on in New York State, the Taconic got a ton of mentions in the comment section of our Facebook page. Just about everyone agreed that many drivers on the Taconic have an issue with tailgating, and speeding to start. Put those together with the fact that certain sections of the road are really narrow and it's the perfect addition to the list of Hudson Valley roads that have really aggressive drivers.
Route 9 in Dutchess County
No matter where you drive on Route 9, the odds say at some point you'll encounter an aggressive driver. Route 9 was a popular answer from fans like Diane who told us, "Route 9 on certain times. Of the day. Especially 3-6 pm". John texted us, "Rte 9. It's a Speed drag strip" and Julia said, "Route 9 from Poughkeepsie to Fishkill! You would see five cops pulling somebody over for a broken tail light and people playing chicken on route 9 first thing in the morning there's not a police officer in sight and it's pretty bad."
Hudson Valley Roads With the Most Aggressive Drivers
Roads that got honorable mentions include, Route 9W between Kingston and Highland, the Arterial 44/55 in Poughkeepsie, Route 209 between Ellenville, and Route 211 in Middletown. Christine from Orange County texted us "Route 211 in Middletown People are crazy and no one has an ounce of patience anymore. I avoid it at all costs if I can." Did we miss any roads that you drive on that you think should be on the list of roads with the most aggressive drivers? Send us a message through the Wolf Country app.
Worst Hudson Valley Bridges to Drive Across
The five main Hudson river crossings ranked from worst to first with commuter comments.
7 of the Best Places to Get A Car Wash in Dutchess County
Car washes that are located in Dutchess County.