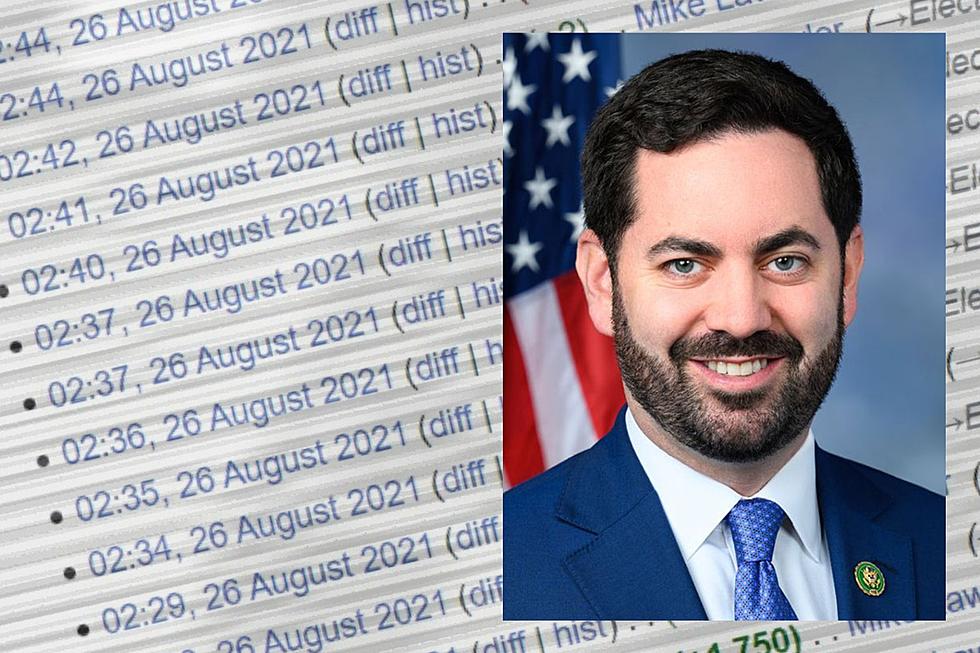 Hudson Valley Congressman Banned From Wikipedia For Edits
Mike Lawler/Canva/Wikipedia
A local lawmaker is being ridiculed online after being banned from Wikipedia for making dozens of edits to his own page.
It's another one of those stories that make you wonder if all politicians are just a bunch of narcissistic nutjobs. With so many real issues to deal with, we now have to contend with another local politician who is obsessed with padding his resume.
Last year, GOP candidate Mike Lawler unseated longtime congressman, Sean Patrick Maloney, to lead the Hudson Valley's 17th Congressional District. What voters didn't know was that Lawler was banned from Wikipedia for the edits he was making to his own page.
Unlike the tall tales told by George Santos, this newest scandal doesn't accuse Lawler of necessarily lying about his resume. Instead, Wikipedia says it banned the congressional candidate over an apparent conflict of interest after padding the page with self-aggrandizing information. According to The Daily Beast, Lawler made 26 changes to his own Wikipedia page, including naming himself the most notable alumni from his former college. Other changes included election statistics, lists of committees he's served on, links to his campaign website and a video of him giving a commencement speech. The edits were made in 2021 while Lawler was serving as a State Assemblyman.
In May of 2021, Wikipedia flagged Lawler's account, explaining that he wasn't allowed to edit his own page.
Hello, Michaelvlawler. We welcome your contributions, but if you have an external relationship with the people, places or things you have written about on the page Michael Lawler, you may have a conflict of interest (COI). Editors with a conflict of interest may be unduly influenced by their connection to the topic.
Apparently, Lawler ignored the warning and continued to edit his own Wikipedia page for three months. That's when Wikipedia banned Lawler and prevented him from making any more edits. The screenshot below shows the reason for the ban.
After news broke of the Wikipedia ban this week, Lawler apparently tried to get the ban lifted, but the website rejected the request. A spokesperson for Lawler responded to The Beast's article, admitting that the congressman was warned by Wikipedia for editing his own page and was eventually banned from the site, however, they claim that "the ban was ultimately over Lawler not verifying his identity, which indicated he was the real Mike Lawler—a flag that only occurred after his account had been hit with a conflict-of-interest warning for self-editing."
Lawler has yet to comment on the situation himself.
The 10 Best Counties To Live In New York State
Is your hometown's county considered by
Niche
one of the best in New York State?
New York State Hometowns With Most Rain After Once In Generation Storm