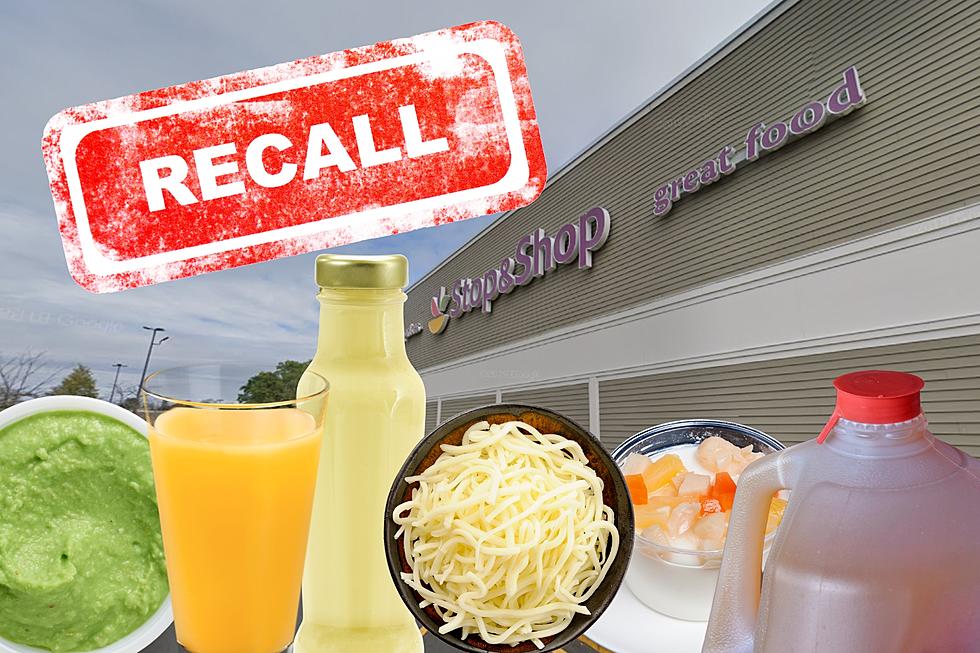 Over 200 Food Items Recalled at 98 New York Supermarket Locations
Google Maps/Canva
A massive recall of perishable foods has been launched at 98 supermarkets across New York State.
If you've purchased items at Stop & Shop grocery stores over the past month, it's possible that your refrigerator is holding items that have been recalled.
The recall of over 200 different food items affects Stop & Shop stores in Poughkeepsie, Monroe, Hyde Park, Hopewell Junction, Newburgh, Washingtonville, Peekskill, Mahopac, Nanuet and dozens of other stores throughout New York, New Jersey and Connecticut.
According to Stop & Shop, the recall is due to a discovery that perishable items may have been stored at temperatures that were too high. If not refrigerated properly, the items can grow bacteria, spoil quicker or even make customers ill.
The storage issue occurred at C&S Wholesale Grocers' distribution center. The third-party company operates the distribution center that services all of the Stop & Shop stores in the New York metropolitan area. The grocery store chain began the recall in July when they were alerted to the storage temperature issue. Shoppers may have noticed that items such as guacamole, salad dressings and juices may have been temporarily out of stock. This is due to those items being pulled from the shelves.
Now, a total of over 200 different items have been officially recalled due to the possibility of spoilage. While the items are no longer available at the store, they may still be in customers' refrigerators. Shoppers are being told to discard any unused portions of these items and bring their receipts to the store for a full refund.
A full list of the affected items is available here.
LOOK: The 10 largest product recalls of the last decade
Estey & Bomberger, LLP compiled a list of the top 10 product recalls since 2007, ranked based on the number of product units recalled in the U.S.
21 Of The Most Famous Foods Created In New York