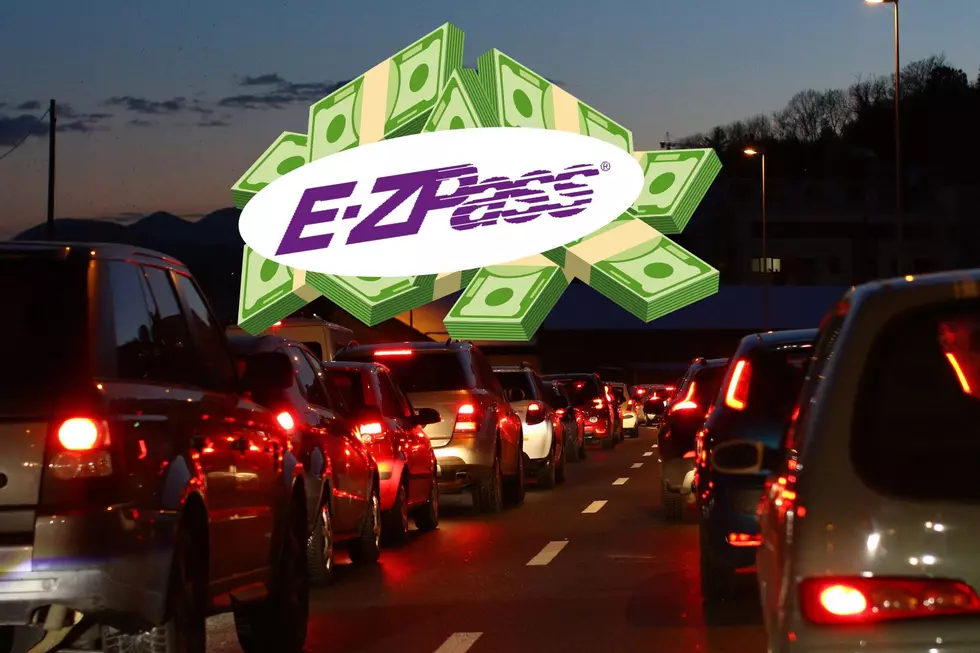 More Money Saving Options for Hudson Valley Bridge Commuters
MiQ1969 via Canva/NYSBA.gov
You may not find a sale on eggs anytime soon, but the New York State Bridge Authority (NYSBA) is getting the word out to commuters to save nearly a dollar every day on their trip to work.
The bridge toll system in New York has recently undergone several big changes. In 2022, the last toll booths were removed, making every bridge in the Hudson Valley cashless. In 2023, a new option was provided to E-ZPass customers who still preferred to pay their tolls with physical money. Now there's multiple ways for commuters to save a few bucks.
Saving Money with E-ZPass in New York
As an extra incentive for the last holdout drivers who still haven't adopted E-ZPass, the NYSBA recently reminded daily travelers of a way to save up to 70 cents per bridge crossing each month. Here's how the savings break down.
E-ZPass Commuter Discount Plan
First, E-ZPass customers already save money on each bridge crossing. It costs 45 cents less for a passenger vehicle with E-ZPass to cross any Hudson Valley bridge than those without. With the commuter program, that savings extends even further.
How the Commuter Discount Program Works
The discount program shaves another 25 cents off bridge tolls for enrolled commuters. For new E-ZPass customers, that savings equates to 70 cents per crossing. As with any program with such substantial savings, there are a few requirements that must be met.
First, a $25 pre-payment on your E-ZPass account is required monthly. Second, drivers in the program must make a minimum of 17 bridge crossings per month to qualify. As a penalty, non-complying commuters will be charged $1.30 for each "un-made" crossing.
Ready to save some dough? Interested customers can learn more here. Want to learn more about the bridges we cross every single day? Check out some of the most interesting facts below.
5 Things You Didn't Know About Mid-Hudson Bridge
You drive across it often, but what do you know about the Mid-Hudson Bridge? Test your knowledge.
$1.8 Million Home In East Aurora Has Its Own Lake and Bridge
Step inside this
gorgeous
$1.8 million home in East Aurora.