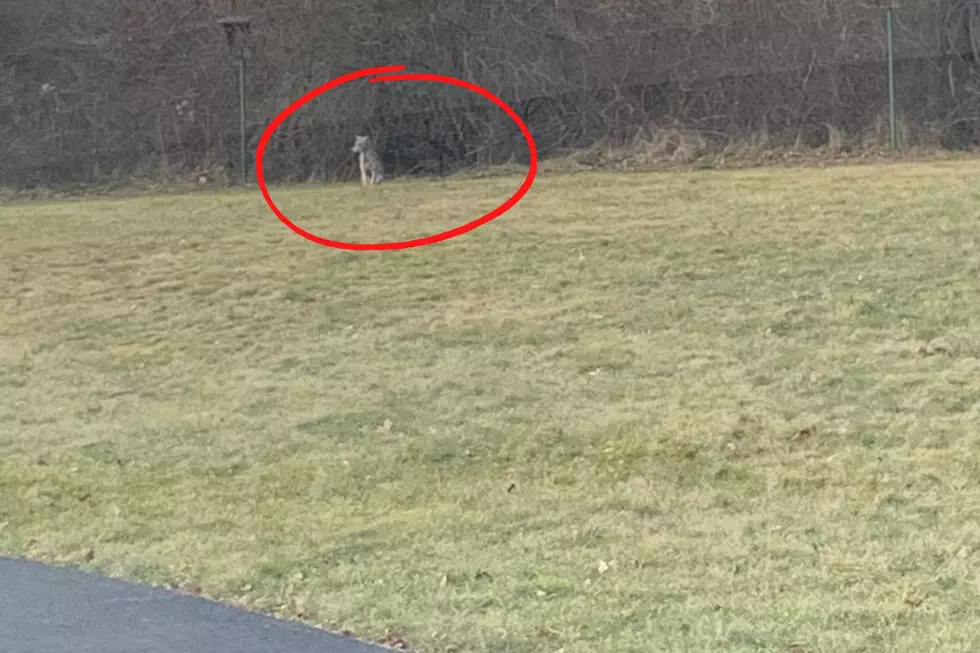 Daring Predator Shows Up at Hudson Valley Monastery
Jonah/TSM
Desperate times call for desperate measures, and a bold predator seems to have found a new home at a Hudson Valley Monastery.
The Monastery of Saint Clare in Wappingers Falls, NY is home to many things, including a retreat center, church services, and of course the sisters who call it home. Unfortunately, a carnivorous and rather brave carnivore may want to move in, too.
Coyote in Wappingers Falls, NY
On several recent occasions, a lone coyote has been seen just feet from the parking lot at the monastery. While coexisting with nature (and its creatures) is simply a part of life in the Hudson Valley, the proximity of the predator raised a few eyebrows. Here's how to tell if a wild animal, like this coyote, is dangerous or simply curious.
What to Do if You See a Coyote
While seeing a coyote in broad daylight may be startling, it's not necessarily a sign that something is wrong. Living in rural areas like the Hudson Valley means that our constant interaction with nature may desensitize certain animals to human presence. The Urban Coyote Research Project (UCRP) shares that signs of an aggressive coyote include "unprovoked barking, raised hackles, snarling, growling, and lunging." So what should you do if you see one?
Coyote Self Defense
If a coyote begins to approach you, an immediate reaction such as yelling or throwing an object in their direction is recommended. While there is not a large threat posed by a healthy coyote to an adult, children and pets are vulnerable. Still, UCRP reminds us that "if a coyote is acting as a coyote should (by avoiding humans and pets), do not seek out opportunities to haze or otherwise aggravate the animal".
The Department of Environmental Conservation (DEC) recommends contacting both local law enforcement and DEC offices if you observe a coyote acting "boldly" or showing "little or no fear of people."
New York Animal Encounters
What do you do if you encounter these animals in the woods of New York?
A Look Inside Catskill Animal Sanctuary
Catskill Animal Sanctuary Fundraiser 2022 (Saugerties, NY)