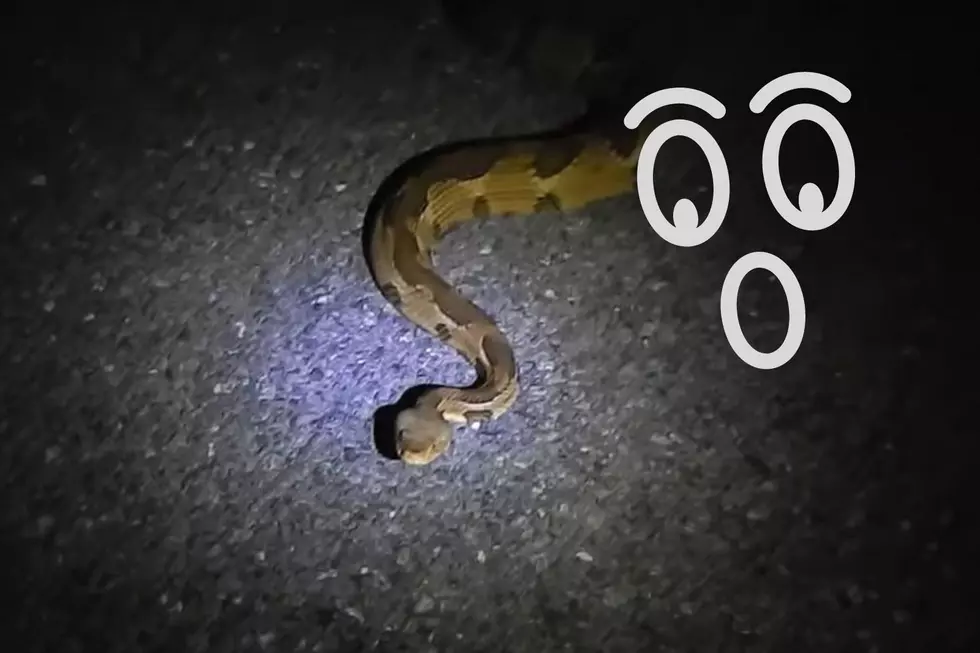 Closer Look at Venomous Snake Spotted in Cornwall, New York [VIDEO]
Canva / REEL LIFE with Chris Walklet via YouTUbe
It isn't exactly what you want to come across on a trail on any given Sunday afternoon but if you take a moment to appreciate them, you might feel differently. The Timber Rattlesnake is often spotted on mountain trails in New York but is not something you necessarily want to see walking with you on a trail.
Last week, REEL LIFE with Chris Walklet posted a video on YouTube of a Timber Rattler he encountered while he was hiking in the Black Rock Forest in Cornwall, New York. I don't normally watch snake videos but his post intrigued me so I decided to take a glance.
Timber Rattle Snake on a Trail in Cornwall, New York
I actually learned a lot from the quick 2-minute video. I learned that I would never get that close to a snake but somehow Chris seemed to know what he was doing. He also gave some great insight into the venomous creatures that share our wooded lands. I actually had no idea that Timber Rattlers change color. He also explained their rattle.
I didn't realize that no one has died in New York from a TImber Rattle bite. That is a good thing but that doesn't mean you shouldn't steer clear.
He also cautions that this is another reason to keep your dog on a lease on our Hudson Valley Trails. If you are looking for more specific information on the Timber Rattler, you can check out the NYS DEC page on this snake which apparently is listed as threatened in our area.
Things you should know about Timber Rattlers
Scary is These Extreme Temperature Histories from Every State
LOOK: The most extreme temperatures in the history of every state
Stacker
consulted 2021 data from the
NOAA's State Climate Extremes Committee (SCEC)
to illustrate the hottest and coldest temperatures ever recorded in each state. Each slide also reveals the all-time highest 24-hour precipitation record and all-time highest 24-hour snowfall.
Keep reading to find out individual state records in alphabetical order.