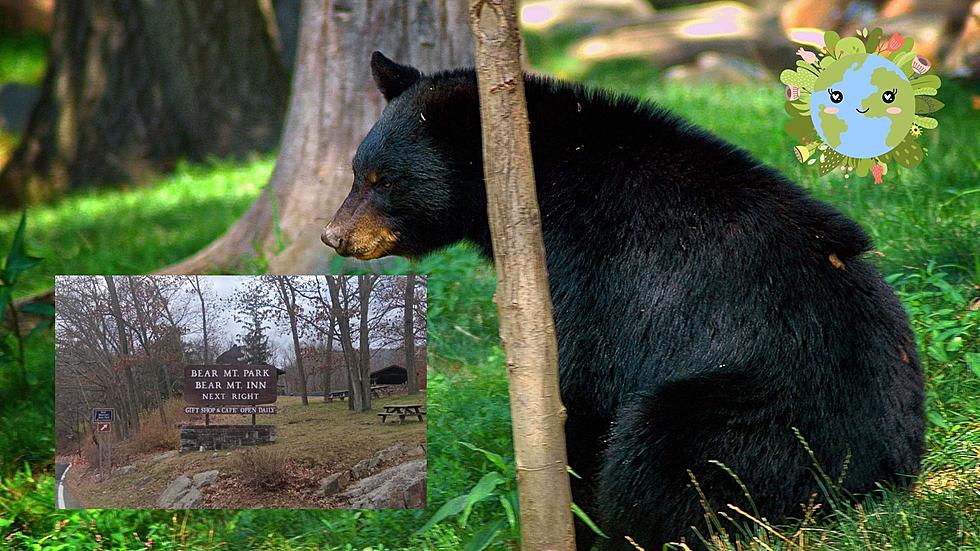 Celebrate Earth Day With the Bears at Bear Mountain State Park
Unsplash, Canva, Google Maps
What better way to celebrate Earth Day than feeding majestic animals in the Hudson Valley?
Okay, so you're not actually feeding them BUT you are making them some tasty treats to eat later on.
For those who may not be aware, April 22nd, 2022 is Earth Day. There will be many Earth Day celebrations across the Hudson Valley and New York State. Many of them include cleaning up parks and going green, other celebrations involve hikes on one of the many trails across the mid-Hudson region.
The Earth Day Celebration at Bear Mountain State Park is definitely unique.
Families who visit the Trailside Museums and Zoo at Bear Mountain State Park on Saturday, April 23rd will "enjoy spring-themed animal enrichment and family-friend fun with Earth Day activities, such as nature crafts, recycling games & wildflower seed balls" according to the event page on Facebook.
What kind of Nature Crafts will Earth Day fans enjoy? It sounds like they'll be scrumptious for the bears nearby.
At the Trailside Museums and Zoo you'll learn about native wildlife, local ecology and history. The Zoo at Bear Mountain State Park is home to a black bear exhibit, as most Hudson Valley residents know black bear sightings are a common occurrence in our region. During the Earth Day celebration, visitors will make treats for the black bears and will be able to watch them "gobble them up" at 11 am on the 23rd.
I wonder if the bear snacks will be made with Hudson Valley honey?
The Trailside Museums and Zoo Earth Day celebration kicks off Saturday, April 23rd at 10:30 am with treat making. The day will wrap up around 3 pm. For more details about the Earth Day Celebration at Bear Mountain State Park follow along on their Facebook page. 
New York DEC New Rules For Deer and Bear Hunting
As you prepare for the fall deer and bear hunting season, you need to be aware of these new rules just adopted by the New York Department of Environmental Conservation.
The Most Dangerous Animals In New York State
The most dangerous and even deadly animals and insects in New York State.
LOOK: Exotic Animals You Can Own In New York
Looking for an exotic pet to own legally in New York State? Here is a list of some animals that you can have aside from regular dogs, cats, and farm animals.