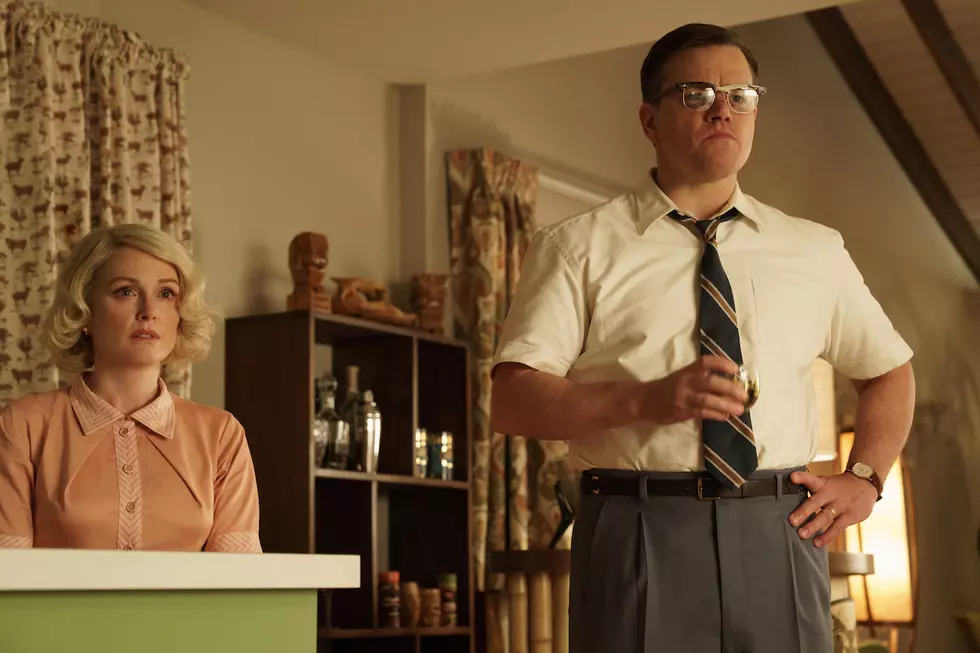 This Was the Worst October at the Box Office in a Decade
Paramount
After a record-setting September at the box office, 2017 looked like it was getting back on track. But this October's numbers ended up being the worst we've seen in ten years, with a string of films underperforming, not making back anything close to their budget, and studios losing buckets of money left and right. Happy Halloween!
The Hollywood Reporter's October post-mortem indicates that this month won't even crack $560 million. The final weekend of the month brought everything to a screeching halt as neither George Clooney's Suburbicon nor Miles Teller's Thank You for Your Service could tempt people into seats. It also probably didn't help that the second season of Stranger Things dropped on Friday. When it's a choice between tramping out into the cold for a movie you might not like and staying in and getting cozy with Netflix's biggest sensation, it's not really a choice at all. Plus, that whole World Series thing.
October saw a number of movies fail to make back their budget, from Blade Runner 2049, which failed to become a big October sci-fi hit à la Gravity or The Martian, to Geostorm, Gerard Butler's worldwide disaster movie which is looking at a loss as big as $100 million. None of this month's releases even crossed $100 million domestically. That also didn't happen last year, but October 2016 did see five films break $50 million. This year, only Blade Runner 2049 has.
We still have two months to go in the year, and this November and December will see movies audiences have been waiting more than a year for, from Thor: Ragnarok to Justice League and Star Wars: The Last Jedi. It certainly looks like we'll need a Jedi or a team of superheroes to get 2017 back on track.
Gallery – The Most Overlooked Films and Performances of 2017: