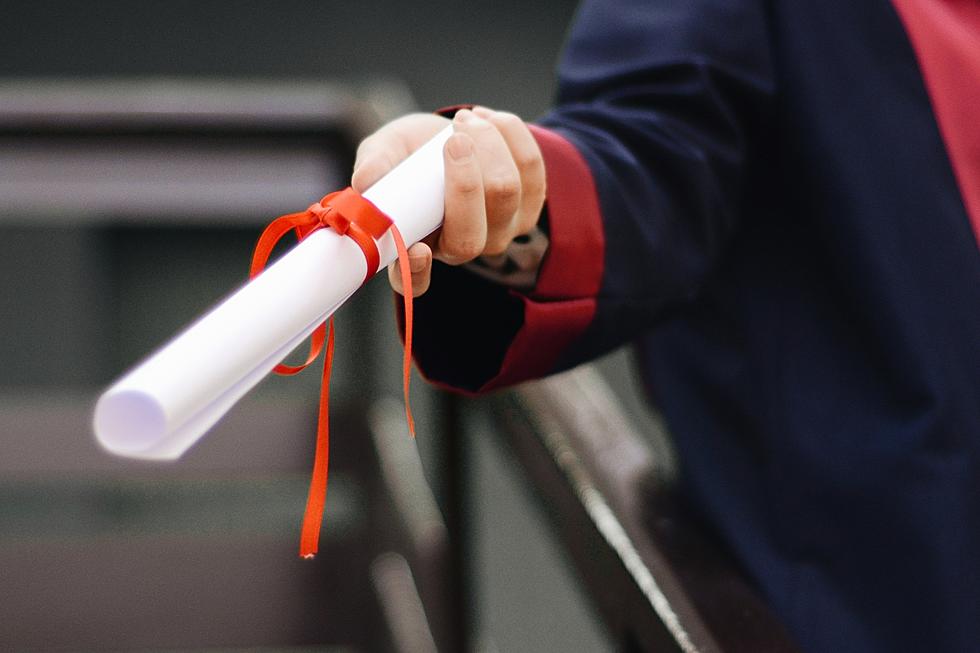 97-Year-Old Will Finally Receive Diploma at Wappingers Graduation
Canva
A 97-Year-Old man will finally receive his high school diploma during this weekend's graduation at Ketcham High School.
Henry Hochlowski, known to his friends and family as Hank, was born in 1925. The World War II Veteran has lived an incredible life with some tragic episodes that kept him from ever receiving a high school diploma, but now that is finally about to be rectified.
Hank was one of ten brothers and sisters who were raised in the City of Poughkeepsie during the great depression. At an early age, Hank was faced with some major setbacks to his education including a ruptured appendix that forced him to lose a year of schooling when he was seven. By the time Hank reached his senior year of high school, he was drafted into the United States Army to fight in World War II.
During his time in the military, Hank fought the Nazis in Northern France, Rhineland and Central Europe. In 1944 Hank's unit was captured by the Germans and sent to a Nazi prisoner-of-war camp. After spending six months in captivity, Hank was rescued and honorably discharged.
Determined to continue his education, Hank enrolled back in school just two days after returning home in 1945. He continued to work on getting his degree while being employed by IBM in Poughkeepsie. The World War II veteran spent four decades at IBM, eventually running his own division. After retirement, Hank moved to the Village of Wappingers and settled down with his wife, Dorothy, where they raised three sons.
During the course of his incredible life, Hank never had the opportunity to receive his high school diploma and walk on stage in front of his class. Now, at 97 years old, he will finally have the chance.
During this weekend's graduation at Ketcham High School in the Town of Wappinger, the 97-year-old will be presented with his diploma 79 years after he was originally scheduled to.  VFW Post Commander Richard Gerbeth Jr., along with Superintendent Dwight Bonk, Board President John Lumia and RC Ketcham Principal David Seipp will be presenting the diploma to Hank. The World War II vet will also receive a diploma from the City of Pougkeepsie School District.
As of the writing of this article, the graduation ceremony was scheduled to take place on Saturday, June 24th at 7pm but severe weather in the forecast is threatening to postpone the outdoor ceremony until Monday.
Check Out the Best-Selling Album From the Year You Graduated High School
Do you remember the top album from the year you graduated high school?
Stacker
analyzed
Billboard
data to determine just that, looking at the best-selling album from every year going all the way back to 1956. Sales data is included only from 1992 onward when Nielsen's SoundScan began gathering computerized figures.
Going in chronological order from 1956 to 2020, we present the best-selling album from the year you graduated high school.