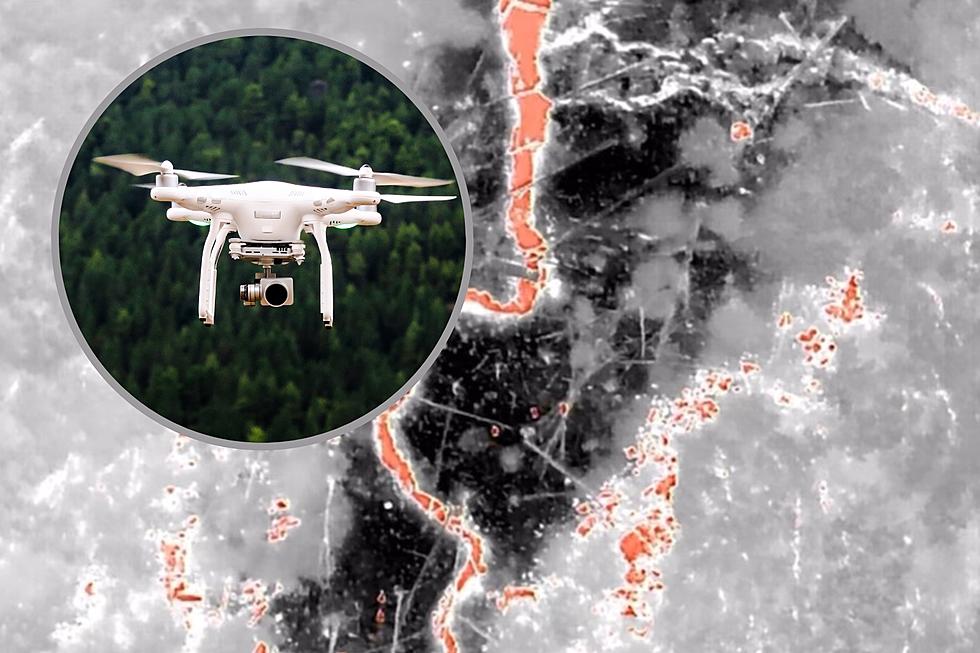 Watch Dutchess County Sheriff Use Drones to Identify People Below
Canva/Dutchess County Sheriff
There's an eye in the sky watching over the people of Dutchess County.
The Dutchess County Sheriff's Office is crediting technology with the rescue of two lost hikers this week. On Tuesday police responded to a report of two lost hikers in the woods at the Stissing Mountain Trail Head in Pine Plains.
According to a report by ABC News, the hikers were a man and a woman in their 20s who had been following the blue trail but lost sight of the markers and somehow wound up on the red trail. Unable to find their way back, the couple called 911.
After arriving on the scene, deputies and fire department personnel began coordinating with the Sheriff's Office to put their drones to work in an effort to find the hikers.  The Sheriff's Office is able to employ thermal imaging technology from the air which can pick up heat signatures and quickly pinpoint the location of humans from above. Unlike traditional images from above where people can be obscured by trees or blend into the scenery, a thermal signature can find people that are hard to spot with the naked eye.
A video released by the Dutchess County Sheriff's Office shows Pine Plains firefighters catching up with the hikers who were found 4,000 feet into the woods from their vehicle. Officers say this is "a good example of first responders working as a team to assist members of the public in distress."
ABC News interviewed Capt. Todd Grieb about the impressive rescue.
There have been several incidents of hikers getting lost on trails in the Hudson Valley after dark. Those venturing into the woods are being advised to pay attention to trail markers and make note of the time and when sunset will take place so they can plan to return before dark.
6 Hiking Trails Not Far Off the New York State Thruway
If you're driving along I-90, you don't have to trudge dozens of miles out of your way to pick up a great hike in New York State.
6 Hikes To Explore Abandoned Ruins in the Hudson Valley
Coming across abandoned ruins really spices up a hike. Check out these Hudson Valley trails that take you back in time.