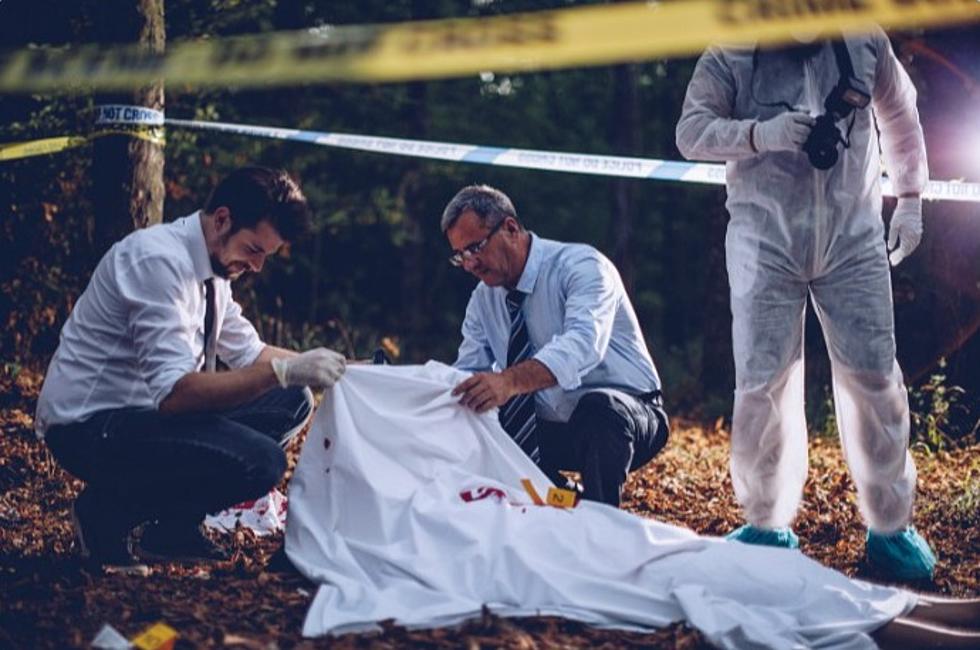 Upstate New York Dad Killed During Family Dispute Before Birthday
Canva
A Hudson Valley man confessed to killing another local man over a family dispute.
On Thursday, the Ulster County DA's office announced a resident pleaded guilty to manslaughter.
Kingston Man Pleads Guilty To Manslaughter In Ulster County, New York Court
Dominic "Domo" King, 32, of Kingston, pleaded guilty to manslaughter in the first degree for the 2021 shooting death of 39-year-old Gerald Keith Richardson of Ellenville.
King was indicted by an Ulster County Grand Jury in 2021 after being found in the state of California, officials say.
The plea follows a 2021 indictment by the Ulster County Grand Jury and extradition from California a year after the indictment.
Murder In Ellenville, New York
On June 29, 2021, King shot and killed Richardson on Berme Road in the Village of Ellenville.
For all the news that the Hudson Valley is sharing make sure to follow Hudson Valley Post on Facebook, download the Hudson Valley Post Mobile
"The two men agreed to meet to talk about a dispute involving family members from earlier in the day, moments after they met up King shot Richardson three times with a .45 caliber firearm," the Ulster County DA's office stated in a press release.
Ulster County Father Murdered Days Before Birthday
Richardson, a father to a young girl, died from his injuries.
He was killed two days before his 40th birthday, according to his obituary.
King was on parole at the time and fled the scene.  He was indicted by a Grand Jury in September 2021 and an arrest warrant was issued by Ulster County Court.
New York Murder Suspect Arrested In California
King was found over a year later by US Marshalls "as part of exhaustive efforts by local law enforcement and federal agents to locate him" in Los Angeles, California, officials note.
The investigation was led by the Village of Ellenville Police Department with the assistance of the New York State Police, the Ulster County Sheriff's Office and the Ulster County District Attorney's Office.
"I would like to thank all agencies involved in this investigation and extradition, especially to investigators in the DA's Office who worked alongside our prosecution team to ensure witnesses were protected and discovery was disclosed expeditiously, and to our local counterparts on the US Marshals Task Force for their tireless efforts to locate and return the defendant to answer these charges and bring justice for the victim's family," Deputy Chief Assistant District Attorney Elizabeth Culmone-Mills said.
20 Worst Places to Live in New York State
A list highlights the worst places a New York resident can call home. A number of places in the Hudson Valley made the list, including one that was ranked the worst place to live.
Giant Horror Plant
A "giant horror plant" that can cause blindness and severe burns is still in New York State, despite the best efforts from New York officials.
The 10 Best Counties To Live In New York State
Is your hometown's county considered by
Niche
one of the best in New York State?