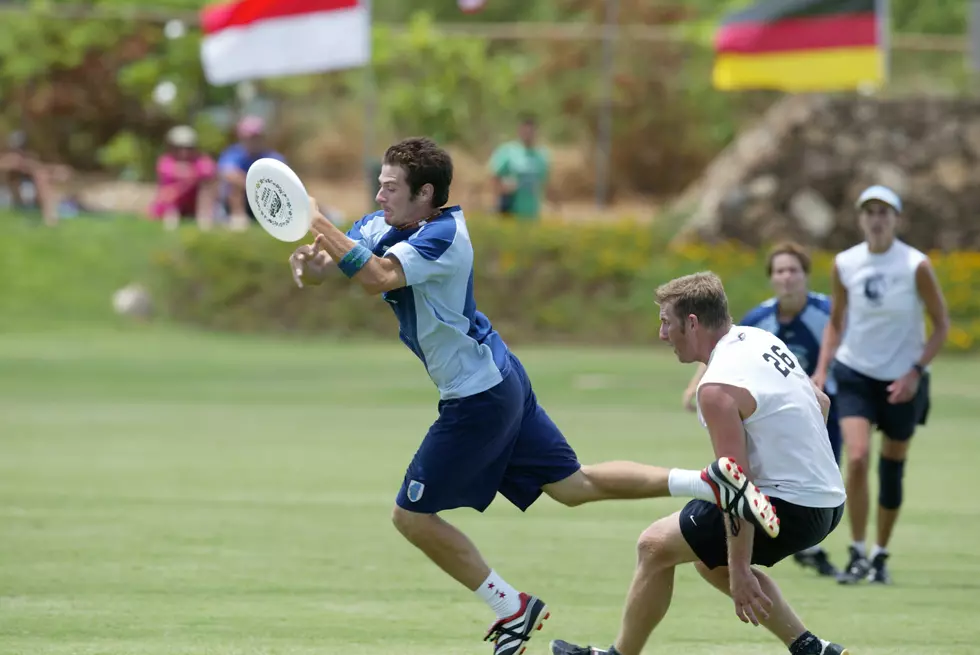 The Hudson Valley Is Getting A Pro Ultimate Frisbee Team
Phil Mislinski/Getty Images
For years, scholars have pondered the question, "But what exactly makes frisbee ultimate?" Now, the Hudson Valley may finally have the answer.
New York has one professional Ultimate Frisbee tream, and up to this point they have been the flagship team of the American Ultimate Disc League's eastern division. They're called New York Empire, and they've been playing their games at Randall's Island in Manhattan for the last six years. Now, they're making the move to New Rochelle with their first game this April, according to an article from lohud.com.
The team will be competing at Joseph F. Fosina field in New Rochelle. The move promises a more professional playing environment for both the fans and the players; apparently the facility at Randall's didn't have a concession stand or locker rooms.
The American Ultimate Disc League has been operating since 2012, and the team seems dedicated to seeing the sport grow in the Hudson Valley. Are you an ultimate frisbee fan, and will you be checking out New York Empire when they play their first game this season on April 14th?
Bonus Video: Best of Boris & Robyn