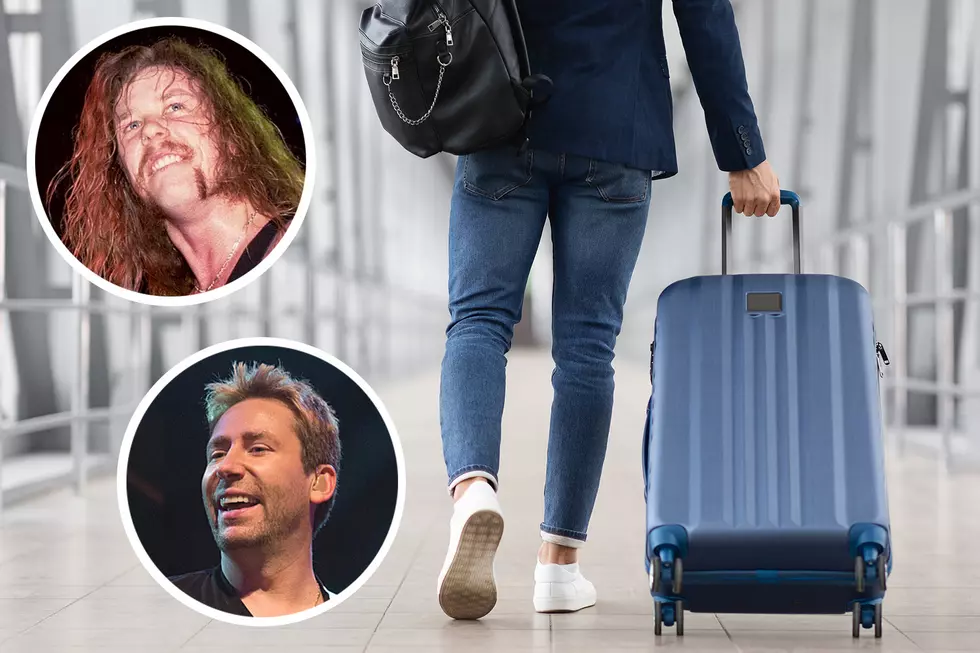 Survey Shows Which Rock Songs Experienced Travelers Listen to Most
Prostock-Studio, Getty Images / Ebet Roberts, Getty Images / Mark Davis, Getty Images
If you have any upcoming trips planned for the new year, you may be in need of a playlist for your travels. Global Rescue conducted a survey and compiled a list of the top travel songs, as chosen by experienced travelers, and some rock and metal tracks made the cut.
Global Rescue used the results of their Traveler Sentiment and Safety Survey, which featured responses from over 1,000 of its current former members in October of 2022,   to come up with the list of songs. The survey asked about travelers' preferences and behaviors, and seemingly inquired about their music tastes as well. Once the responses were in, they created a Spotify playlist of the Top 25 Travel Songs.
"Travel confidence is exploding in a positive direction. TSA data reflects traveler volumes pushing past pre-pandemic levels for the first time in more than two years. Call it revenge travel or make-up travel, the comeback to international travel is surging," Global Rescue CEO Dan Richards said.
So, according to Richards, the selections on this playlist "inspire adventure, encourage exploration, and re-connect us with loved ones."
Eddie Money's "Two Tickets to Paradise" was considered the No. 1 travel song by the participants, followed by "Dancing Queen" by ABBA. The Top 25 list also features "Already Gone" by The Eagles, Elton John's "Rocket Man," "Autumn Leaves" by Eric Clapton, "Don't Stop Believin'" by Journey, "Free Bird" by Lynyrd Skynyrd, "Nothing Else Matters" by Metallica, "Burn it to the Ground" by Nickelback, Queen's "Bohemian Rhapsody," "Born to Be Wild" by Steppenwolf and "Burning Down the House" by Talking Heads.
See the rest of the playlist below.
The Unusual Hobbies of Rock Stars
When they're not creating songs, you won't believe how some of these musicians spend their time. See what unusual hobbies your favorite rock stars have below.