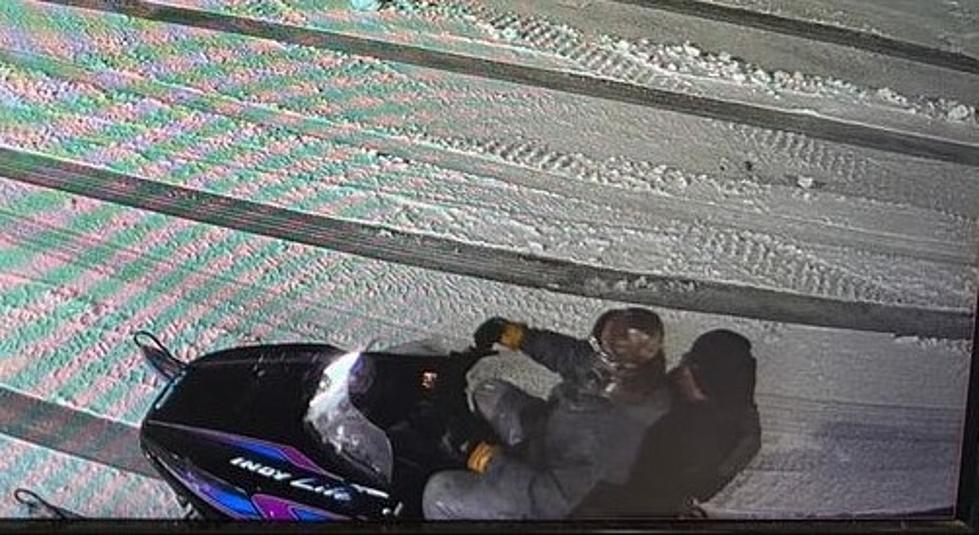 'Superwoman' Takes 'Legendary' Ride To Protect Hudson Valley, Upstate New York
Golden Hill Nursing & Rehab Center
A woman is getting praise for her "legendary" and "creative" way to get to work in the Hudson Valley to help out Upstate New York residents.
Before this week's big nor'easter all of the Hudson Valley, besides the extreme Lower Hudson Valley, was under a State of Emergency. In fact, the State of Emergency was issued for over half of New York State.
State Of Emergency For Albany, Broome, Cayuga, Chenango, Columbia, Cortland, Delaware, Dutchess, Essex, Fulton, Greene, Hamilton, Herkimer, Lewis, Madison, Montgomery, Oneida, Onondaga, Ontario, Orange, Oswego, Otsego, Putnam, Rensselaer, Saratoga, Schenectady, Schoharie, Schuyler, Seneca, Sullivan, Tioga, Tompkins, Ulster, Warren, Washington, Wayne, Yates counties
Empire State residents living in counties with the State of Emergency were told to stay home and not to drive.
"This storm will create hazardous road conditions through Wednesday morning, and I encourage New Yorkers in impacted regions to stay home and avoid any unnecessary travel to allow plow crews to do their job," New York Gov. Kathy Hochul said before the storm.
Travel bans were put in place on major highways in the New York State
Some Vehicles Banned On I-87, I-84, I-88, I-81, Route 17 In New York
The New York State Thruway banned all tandem and empty tractor-trailers from I-87 exit 17 (Newburgh - Scranton - I-84) to I-90 exit 36 (Watertown - Binghamton- I-81) and the length of the Berkshire Spur (I-87 exit 21B to the Massachusetts border).
For all the news that the Hudson Valley is sharing make sure to follow Hudson Valley Post on Facebook, download the Hudson Valley Post Mobile App and sign up for the Hudson Valley Post Newsletter.
New York State Police and NYSDOT issued the following commercial vehicle restrictions:
I-84: Full length. No tandem or empty tractor trailers
I-88: Full Length. No tandem or empty tractor trailers
I-87 (Northway): Albany To Plattsburgh: No tandem or empty tractor trailers
I-90: I-87 to Berkshire Spur: No tandem or empty tractor trailers
I-81: PA Line to Syracuse:  "Trucks Use Right Lane" advisory
Route 17: Middletown to Binghamton:  "Trucks Use Right Lane" advisory
Essential Workers In New York State Reported To Work In Nor'Easter
Despite the road closures and travel bans some New York State workers had to get to work. Workers deemed "essential."
On Tuesday, during the WPDH Boris and Robyn Morning Show, Boris and I joked about how stupid it felt to be forced to drive to work to tell everyone else how bad the roads are and to stay home.
I joked we are the lowest of the low when it comes to "essential" workers in New York State.
However, they are many real "essential" employees in the Empire State. Like people who work in healthcare.
Golden Hill Nursing & Rehab Center Employee Gets Creative In Drive To Kingston, New York
Some of these essential workers have to get resourceful when it comes to figuring out how to get to work.
Case in point an employee at the Golden Hill Nursing & Rehab Center in Kingston.
"It is the mission of Golden Hill to serve the residents of Kingston County through the provision of high quality, affordable and accessible health services," the Golden Hill Nursing & Rehab Center states on its website.
Zakirya B got very "creative" and road a snowmobile to work.
"When you have a staff members that does something legendary, she deserves a shout out! Thank you Zakirya B. for getting creative and getting to work to make sure she can take care of her residents!" the Golden Hill Nursing & Rehab Center wrote on Facebook while sharing a photo of Zakiraya getting to work.
Zakirya is getting tons of love on Faceook. One person commented and said she has a "heart of gold" while another said she's a "Superwoman"
These 10 Cities In New York Have The Highest Divorce Rates
Almost 50 percent of all marriages in the United States will end in divorce or separation. With odds like that, where are the highest divorce rates in New York State?
Did You Know? Over 100 Fun Facts About the Hudson Valley
Did you know that Lucille Ball made her stage debut in the Hudson Valley? How about Philadelphia Cream Cheese wasn't invented in Philadelphia, but in Orange County? Or that a mansion in Dutchess County inspired the expression "keeping up with the Joneses?" Find out about those and over 100 other fun facts about the Hudson Valley.
Nearly 50 Children Have Recently Gone Missing From New York State
Close to 50 children from New York State and the Hudson Valley have recently gone missing. You can help a New York family get reunited with a missing loved one.
KEEP READING: See the richest person in every state