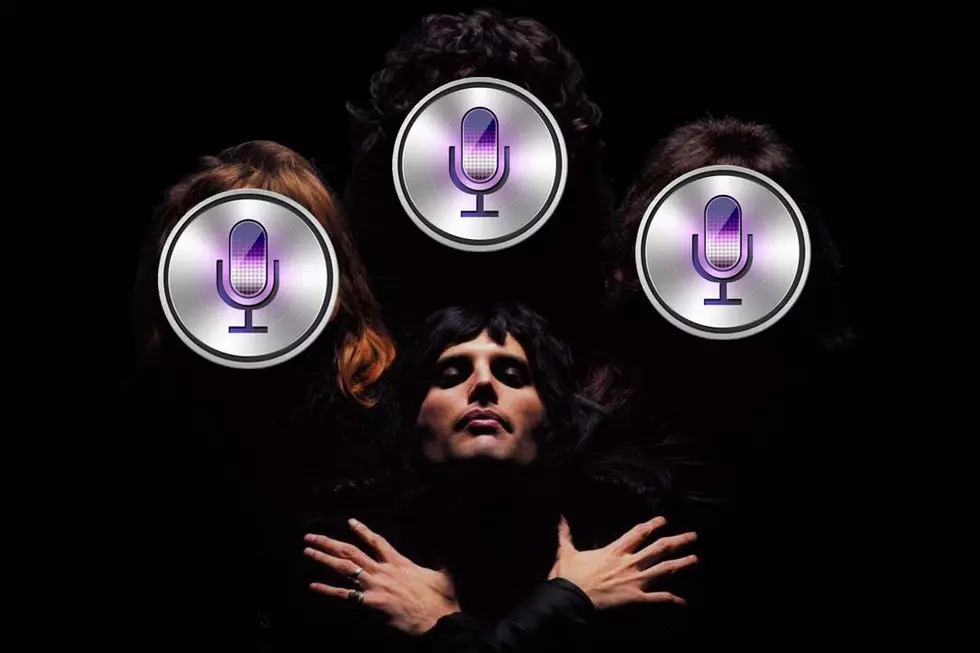 Siri Can Sing Queen's 'Bohemian Rhapsody' – Can You?
Elektra / Apple
Siri may not have Freddie Mercury's killer voice, but she recognizes a classic when she hears it. Read her a snippet of lyrics from Queen's behemoth hit "Bohemian Rhapsody," and she'll pick right up where you left off, as you can see in the video above.
A Journal of Musical Things made the discovery this week by feeding Siri – Apple's voice-activated intelligent personal assistant – the brief line "I see a little silhouetto of a man" from the classic, densely layered A Night at the Opera track. In turn, Siri "sang," or at least spoke in time, the rest of the song's lyrics.
But it's the White House's new communications director Anthony Scaramucci that has brought the song's lyrics front of mind for many in recent days. The similarity between his surname and the word "scaramouch," led to a huge spike in searches for the word's definition and the song's full lyrics last week, which led to a Twitter apology from Merriam-Webster for feeding the earworm.
Clearly, we'll all be singing "Bohemian Rhapsody" for some time to come. Even Siri.
Queen Albums Ranked Worst to Best