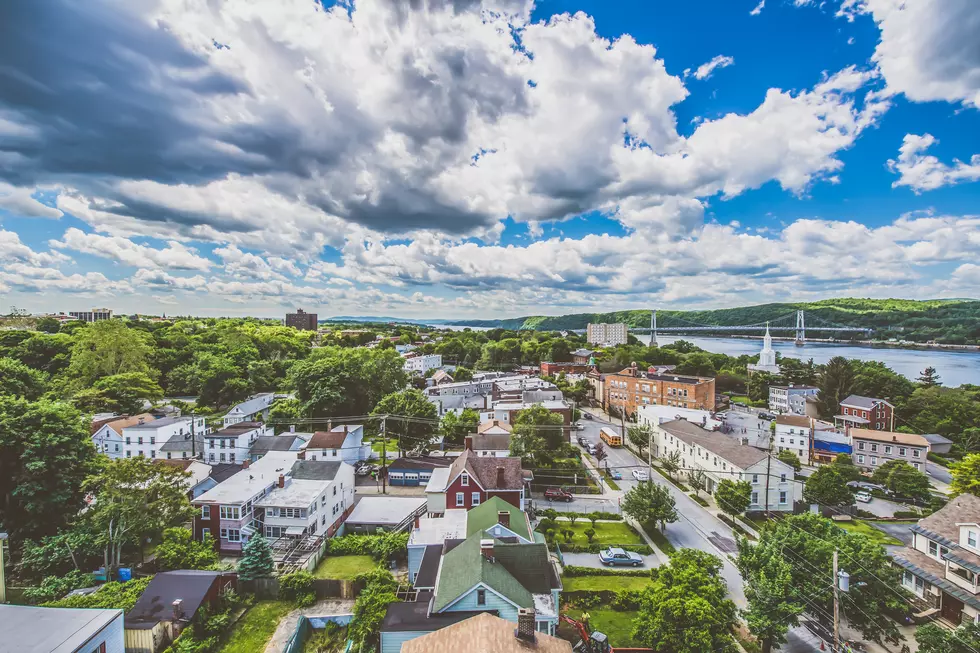 Shocking Fact: New York State's Westchester County Is In The Hudson Valley
TSM Media Center, PATRICK TEWEY
Is Westchester County really in the Hudson Valley? The answer appears to not be as simple as you might assume.
When Hudson Valley Post was created it was our goal to be "your source for real-time news and information about the Hudson Valley."
Where Exactly Is The Hudson Valley Located?
While Hudson Valley Post is based out of Dutchess County, it's our goal to inform the region about all the top stories going on in the Hudson Valley, including the Lower Hudson Valley like Westchester County.
But recently, many of our readers continue to let us know that Westchester County is not located in the Hudson Valley.
Is Westchester County In The Hudson Valley?
Are many of our readers correct? Simply put, Westchester County is in the Hudson Valley. I can provide countless examples to prove this point, so here are a few:
New York State's official Hudson Valley Tourism website clearly defines what the Hudson Valley region actually is.
"Founded 25 years ago, Hudson Valley Tourism, Inc. is the 10-county region designated by I LOVE NEW YORK to promote tourism for the area. Counties include Albany, Columbia, Dutchess, Greene, Orange, Putnam, Rensselaer, Rockland, Ulster, and Westchester. The Hudson Valley extends 150 miles above the tip of Manhattan north to Albany," the website states.
During the COVID pandemic, when now-former Gov. Andrew Cuomo split the state into regions to better track COVID in the state, Westchester County was included in the "Mid-Hudson Region."
The region included Westchester, Rockland, Sullivan, Putnam, Ulster, Orange and Dutchess counties.
The I Love New York website includes Westchester County as part of the Hudson Valley.
The I Love New York website highlights many of the "best" attractions found in the Hudson Valley, including the Untermyer Gardens in Yonkers, Westchester County.
Finally, Historic Hudson Valley is based out of Westchester County. It would be pretty strange if Historic Hudson Valley was based in a county that's not in the Hudson Valley.
Historic Hudson Valley is based in Pocantico Hills, which is a hamlet in the Westchester County town of Mount Pleasant.
It appears many confuse the Hudson Valley with the "Mid Hudson Valley." Dutchess, Orange, and Ulster counties are all considered part of the Mid-Hudson Valley.
Putnam, Westchester and Rockland are considered the Lower Hudson Valley while Columbia and Greene counties are the Upper Hudson Valley.
But when it comes down to it, all are in the "Hudson Valley."
65 Obnoxious Banned License Plates In New York State
Here are some of the crude, hilarious, and off-the-wall personalized license plates that were denied in New York state in 2022.
Sullivan County, although not officially on the New  York State map of the Hudson Valley, is widely considered a part of the region.
Snowfall Predictions For Ulster, Dutchess, Orange, Rockland, Westchester, Putnam, Columbia, Greene Counties
Below are snow total predictions for counties in the region on Wednesday by the Weather Channel:
Hudson Valley Snow Predictions For 1/25/23
Hudson Valley Snow Predictions For 1/25/23
Nearly 50 Children Have Recently Gone Missing From New York State
Close to 50 children from New York State and the Hudson Valley have recently gone missing. You can help a New York family get reunited with a missing loved one.
Resorts World Hudson Valley Opens Doors In Newburgh
The grand opening for Resorts World Hudson Valley, located in the Newburgh Mall on Rt. 300 in Newburgh, took place on Wednesday December 28th at 10:00am.
Did You Know? Over 100 Fun Facts About the Hudson Valley
Did you know that Lucille Ball made her stage debut in the Hudson Valley? How about Philadelphia Cream Cheese wasn't invented in Philadelphia, but in Orange County? Or that a mansion in Dutchess County inspired the expression "keeping up with the Joneses?" Find out about those and over 100 other fun facts about the Hudson Valley.
Gypsy Moth 'Accidentally' Released Causing 'Nightmares' in New York
After 10 to 15 years a gypsy moth that was once "accidentally" released has returned and is causing "nightmares" in New York.