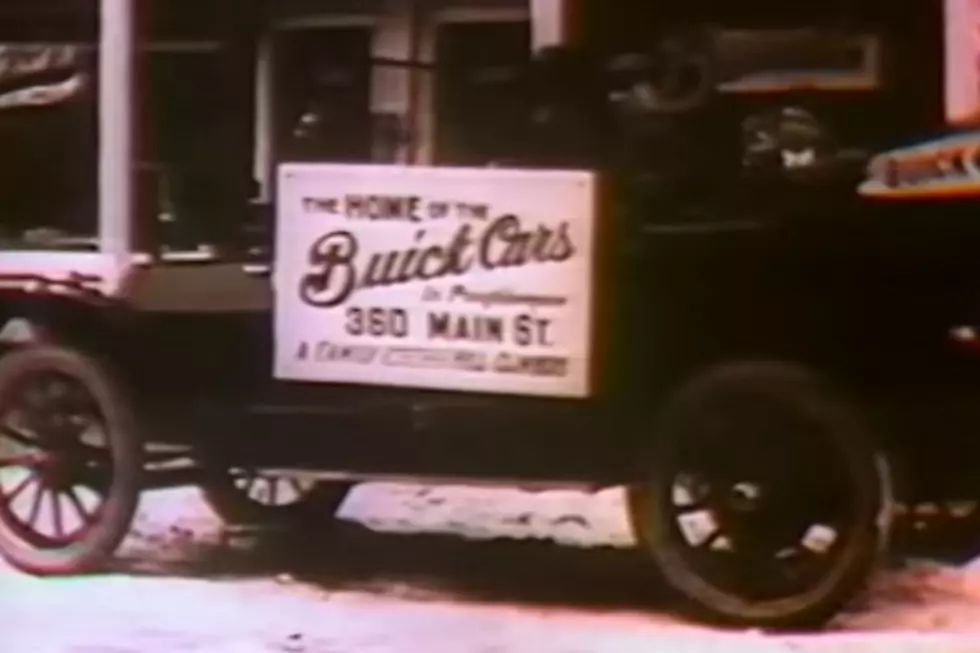 Amazing: Forgotten Film Shows Poughkeepsie In 1912
Michael Drivas via YouTube
Time to go back in time... no DeLorean needed. Restored film from 1912 shows Poughkeepsie, NY complete with early automobiles, police paddy wagons, and more. Can you recognize some famous addresses from over 120 years ago?
Much has changed in Dutchess County since the early twentieth century. While some landmarks like the Bardavon Opera House still stand, businesses like Sweet and Carman Livery Stable and Cleveland's Garage are now history. So what do these long-gone storefronts look like today?
1912 Buick Dealership in Poughkeepsie, NY
360 Main Street in Poughkeepsie, NY used to be the home of a Buick dealership. In the early 1900s, cars had solid rubber wheels (no air inside) and rarely even came with a windshield. While the Buick brand still survives, this dealership does not. So what does it look like today?
360 Main Street Poughkeepsie, NY in 2023
360 Main Street in Poughkeepsie, NY is now home to China Express. While engines and wheels have been traded for shrimp fried rice and fortune cookies, it's a positive sign to see that the building is still standing. Next!
History of Cleveland's Garage in Poughkeepsie, NY
This garage on the corner of Academy Street and Cannon Street was owned by Manning Cleveland. Cleveland owned both a garage and a car dealership, and was even the man behind the plan to build the tallest building in Poughkeepsie on this site in 1912. Current photos (below) show the structure has seen better days.
Sweet & Carman Livery in Poughkeepsie, NY
Sweet and Carman Livery Stable used to call 110 Main Street in Poughkeepsie, NY home (below). While automobiles were a common sight by 1912, horse-drawn carriages still made deliveries and transported passengers.
110 Main Street in Poughkeepsie, NY in 2023
Today, 110 Main Street is home to Marshall and Sterling Insurance. The structure has been rebuilt to a hulking building, and the neighboring business seems to have been demolished and turned into a parking lot (below).
There's over 20 fascinating minutes of vintage Poughkeepsie footage in the restored film. Check out the trolley cars, 1912 fashion (look at all the birds on hats at the opera house!) and more below.
If you want to experience even more history, you may want to stay in one of the Hudson Valley's most popular Airbnbs. Take a tour of the incredibly restored 19th-century school house in Kingston, NY.
Restored 19th-Century Kingston Schoolhouse One of the Most Popular Airbnb's of 2020
When you think of taking a vacation you might not be thinking of going to a school but once you get a look at this Kingston New York Airbnb that made Airbnb's Most Popular list for 2020 you may think differently. A restored 19th century Schoolhouse converted into a year round weekend retreat maybe just what you need for some rest and relaxation.
The Most Expensive House for Sale in Dutchess County History
At $45,000,000, Ledgerock is the most expensive residential property for sale in Dutchess county. Ever.