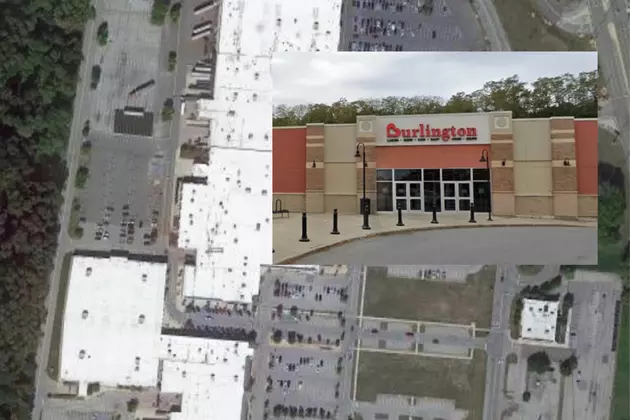 You're Not Going to Like Plan for Former Burlington at South Hill
Google Maps
There's a plan in the works for the former Burlington at the South Hills Mall in Poughkeepsie, but it may not be a popular one with shoppers.
There have been lots of store closures throughout the Hudson Valley over the past five years.  We've seen major retailers shut down and leave huge buildings vacant and abandoned. In the case of Burlington, however, the Poughkeepsie location didn't close. In fact, it was so popular that it moved from its smaller location into a larger, and more prominent building on Route 9.
In March of 2020, Burlington officially opened up at the former Toys R Us building in the Poughkeepsie Plaza on Route 9. As a result, the store's former location in the Shoppes at South Hills was left vacant and, to this day, remains empty.
A new plan is currently in place to bring a new business to the former Burlington location, but unfortunately, it's not a new retailer.
According to a filing with the Town of Poughkeepsie Planning Board, the Shoppes at South Hills is seeking permission to repurpose the building and turn the existing
structure into a self-storage facility.
A letter to the Planning Board explains that mall is seeking a zoning amendment to allow for a self-storage business
The applicant, South Hills Owner, LLC, seeks to re-purpose the existing retail space, formerly Burlington, into a one-story climate controlled self-storage facility. The existing exterior building of approximately 80,612 SF, and surrounding site will remain as is, with the exception of an ADA ramp with crosswalk to the existing parking lot, signage and applied paint to the exterior.
Sadly, those hoping for a Trader Joe's will once again have their hearts broken. Customers expecting a new retail store will also certainly be disappointed to learn that the large store will become yet another storage space. It seems that there is an abundance of self-storage locations being constructed, including one that's currently being erected right across from the mall on Route 9 at the former site of the Osho restaurant.
What do you think about the idea of the old Burlington being transformed into a storage facility? Let us know your thoughts on our Facebook page.
Hudson Valley Says Goodbye To Over 100 Businesses
Sad Images From the Final Days of the Hudson Valley's Last Toys R Us
In 2018 the Hudson Valley said farewell to its last Toys R Us location. It was the end of an era, and many customers were overcome with emotions when the store on Route 9 in Poughkeepsie finally shut its doors for the last time. Here's a peek inside the final days of the beloved toy store, with some images courtesy of a YouTube photographer who
toured the store one last time just days before it closed
.