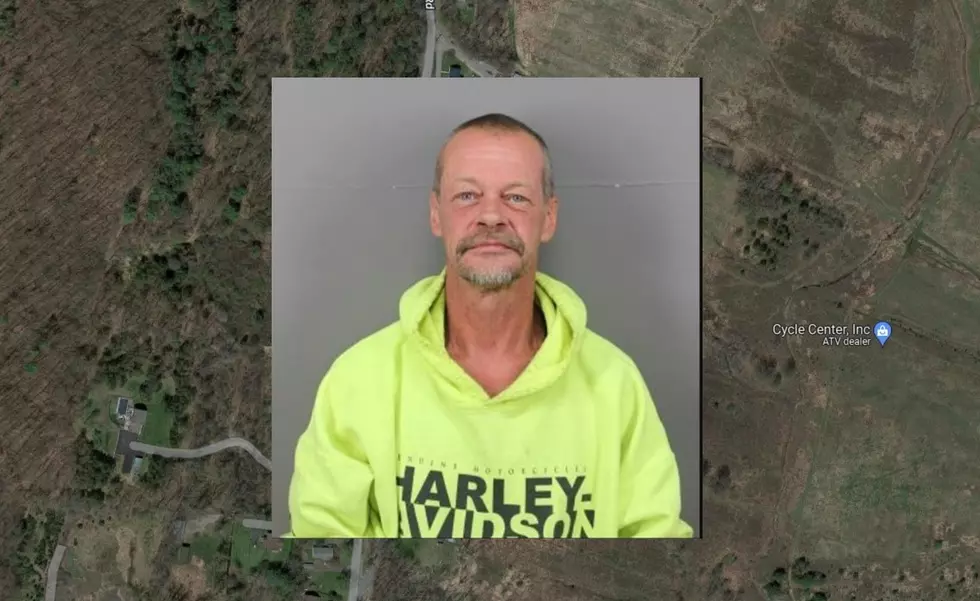 PD: High-Risk Hudson Valley Sex Offender Hiding in New York State
Division of Criminal Justice Services/Google
A sex offender who state officials believe has a high risk of a repeat offense was found allegedly hiding in the region.
Over the weekend, police from Ulster County arrested a sex offender for not telling police about his move in the county.
Ulster County, New York Sex Offender Found Hiding In Saugerties, New York
On Saturday, Jan. 14, 2023, the Saugerties Police Detective Division arrested 54-year-old Dennis Richard Fellows of Saugerties, New York for a sex offender registry violation.
By law, sex offenders must notify officials from New York State about any move within 10 days. He was charged with the same crime about five years ago. 
For all the news that the Hudson Valley is sharing make sure to follow Hudson Valley Post on Facebook, download the Hudson Valley Post Mobile App and sign up for the Hudson Valley Post Newsletter.
"A sex offender must provide (in writing) DCJS his or her new address no later than 10 days after moving," the Division of Criminal Justice Services states on its website. "If you have information that an offender is not living at the reported address, you should contact your local law enforcement agency."
High-Risk Sex Offender Arrested In Saugerties, New York
Fellows is listed as a Level-3 sex offender by New York State.
Level-3 sex offenders are considered to have the highest risk of a repeat offense and are considered the greatest risk to the public.
In 2011, Fellows sexually abused a 9-year-old girl and attempted to sexually abuse a 13-year-old girl, according to the New York State Sex Offenders database. He was sentenced to 15 months in jail.
Level-3 Sex Offender's Move In Ulster County, New York
Fellows moved to 171 Churchland Road in the Town of Saugerties and failed to notify the registry of his address change within the required 10- day period, police say.
Read More: New Top COVID Symptom To Watch Out For In New York State
Fellows was processed without incident and released on an appearance ticket to appear later this month in the Town of Saugerties Justice Court to answer his charge.
Five Things Banned or Illegal in New York
These are five things that New York has either banned or made illegal in the state in the last five years.
Nearly 50 Children Have Recently Gone Missing From New York State
Close to 50 children from New York State and the Hudson Valley have recently gone missing. You can help a New York family get reunited with a missing loved one.
Resorts World Hudson Valley Opens Doors In Newburgh
The grand opening for Resorts World Hudson Valley, located in the Newburgh Mall on Rt. 300 in Newburgh, took place on Wednesday December 28th at 10:00am.
Did You Know? Over 100 Fun Facts About the Hudson Valley
Did you know that Lucille Ball made her stage debut in the Hudson Valley? How about Philadelphia Cream Cheese wasn't invented in Philadelphia, but in Orange County? Or that a mansion in Dutchess County inspired the expression "keeping up with the Joneses?" Find out about those and over 100 other fun facts about the Hudson Valley.
Gypsy Moth 'Accidentally' Released Causing 'Nightmares' in New York
After 10 to 15 years a gypsy moth that was once "accidentally" released has returned and is causing "nightmares" in New York.