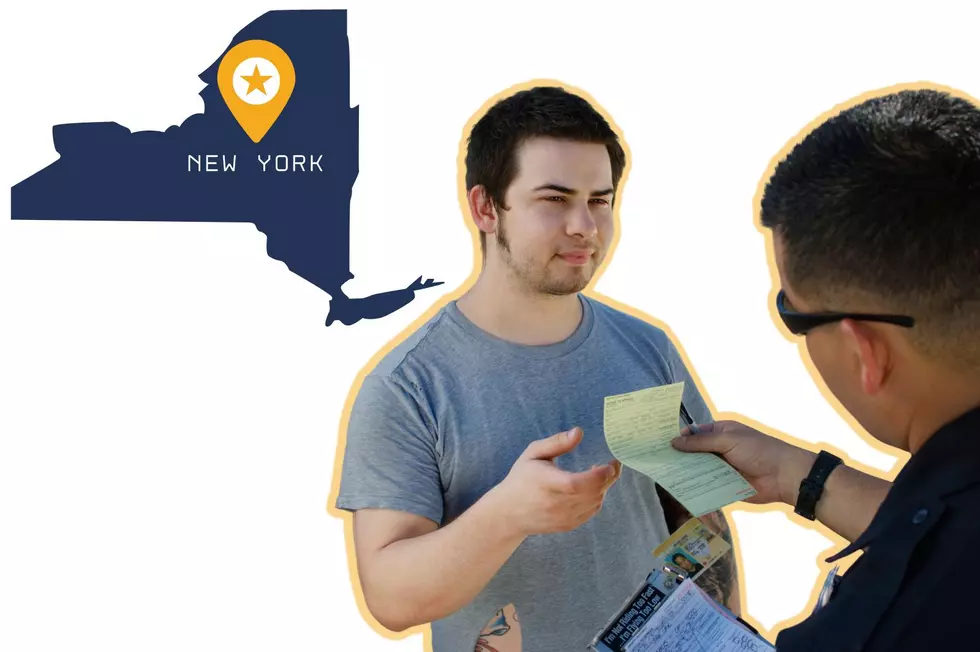 New York State Police Issue 40,000 Tickets In Few Days
Canva
In just a few days nearly 40,000 New York State residents were given tickets by New York State Police.
On Thursday, New York State Police issued the results of its National "Click It or Ticket" campaign.
State Police issued more than 38,300 tickets during the "Click It or Ticket" enforcement campaign
The New York State Police announced that it issued a total of 38,363 tickets statewide during the special enforcement which ran from Monday, May 22, through Sunday, June 4, 2023. Police handed out 40,038 tickets during last year's campaign.
For all the news that the Hudson Valley is sharing make sure to follow Hudson Valley Post on Facebook, download the Hudson Valley Post Mobile App and sign up for the Hudson Valley Post Newsletter.
"During the campaign, which was partially funded by the Governor's Traffic Safety Committee, State Police utilized sobriety checkpoints, additional DWI patrols, and ticketed distracted drivers who used handheld electronic devices," New York State Police stated in a press release. "Troopers arrested 399 people for DWI and investigated 2,436 crashes, including 410 personal injury crashes and two fatal crashes."
As part of the enforcement, troopers targeted speeding and aggressive drivers across the state. Below is a sampling of the total tickets that were issued.
Speeding: 10,654
Distracted Driving: 1,334
Seatbelt violations: 8,473
Move Over Law: 337
Below is a breakdown by region:
Western New York
North Country
Southern Tier
Central New York
Finger Lakes
Upper Hudson Valley
Capital Region
Lower Hudson Valley
Long Island
New York City
New York State Thruway
This Is How Many Driver's License Points Speeding Costs In New York
Here's how many points speeding and other tickets will add to your driver's license.
These Counties Have The Most Food Stamp Recipients Per Capita In New York
SNAP usage has increased across the state since the start of the pandemic
Chick-Fil-A Opens Surprise Free Pop-Up In Mid-Hudson Valley
Massive World-Class Dinosaur Theme Park Planned For Hudson Valley
Another Hudson Valley hometown is in the running to be the site of a massive world-class dinosaur theme park.