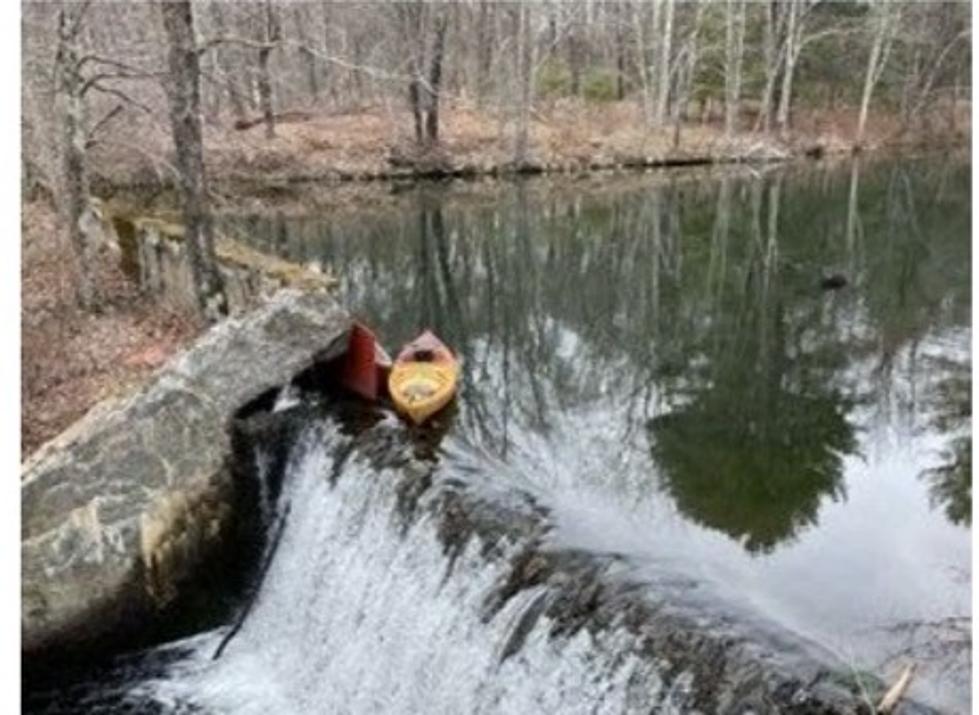 Near Death Experience In Upstate New York Creek, 4 Rescued
DEC
Four people are lucky to be alive after their canoe capsized in freezing water and dangled over a waterfall in the Hudson Valley.
On Thursday, the New York State Department of Environmental Conservation (DEC) released its Environmental Conservation Police on Patrol report. Among this week's report was a scary situation in Dutchess County
Capsized Canoe And Rescue In Dutchess County
On March 27, while patrolling in the town of Stanford, ECO Wamsley heard a radio call come in about three individuals struggling in the icy waters of Lake Geneva on Cold Spring Creek after their canoe capsized.
While the officer was on his way to the creek he overheard more calls about a fourth person who was reportedly unconscious in the water after an attempted rescue.
For all the news that the Hudson Valley is sharing make sure to follow Hudson Valley Post on Facebook, download the Hudson Valley Post Mobile App and sign up for the Hudson Valley Post Newsletter.
A photo from the scene, from the DEC, shows the canoe dangling over a waterfall.
4 Suffer From Hypothermia After Canoe Capsizes In Dutchess County, New York
Officer Wamsley arrived on the scene and found New York State Police and paramedics already at the site attending to the group.
The fourth person regained consciousness after being pulled from the cold water. All four were suffering from hypothermia, police say.
The group was given blankets the most severely injured person was carried out. The DEC didn't provide any information about the boaters but confirmed all four are lucky to be alive.
"Luckily, all individuals survived the incident. ECOs remind boaters to be safe and always wear a Personal Floatation Device (PFD) while boating," the DEC stated in a press release.
Dutchess County was just ranked one of the 10 best places to live in New York State. See the full list below:
The 10 Best Counties To Live In New York State
Is your hometown's county considered by
Niche
one of the best in New York State?
25 Must Try Hudson Valley Dining Experiences
We compiled a list of 25 great dining experiences that you should try in the Hudson Valley!
Nearly 40 Children Have Recently Gone Missing From New York State
Did You Know? Over 100 Fun Facts About the Hudson Valley
Did you know that Lucille Ball made her stage debut in the Hudson Valley? How about Philadelphia Cream Cheese wasn't invented in Philadelphia, but in Orange County? Or that a mansion in Dutchess County inspired the expression "keeping up with the Joneses?" Find out about those and over 100 other fun facts about the Hudson Valley.