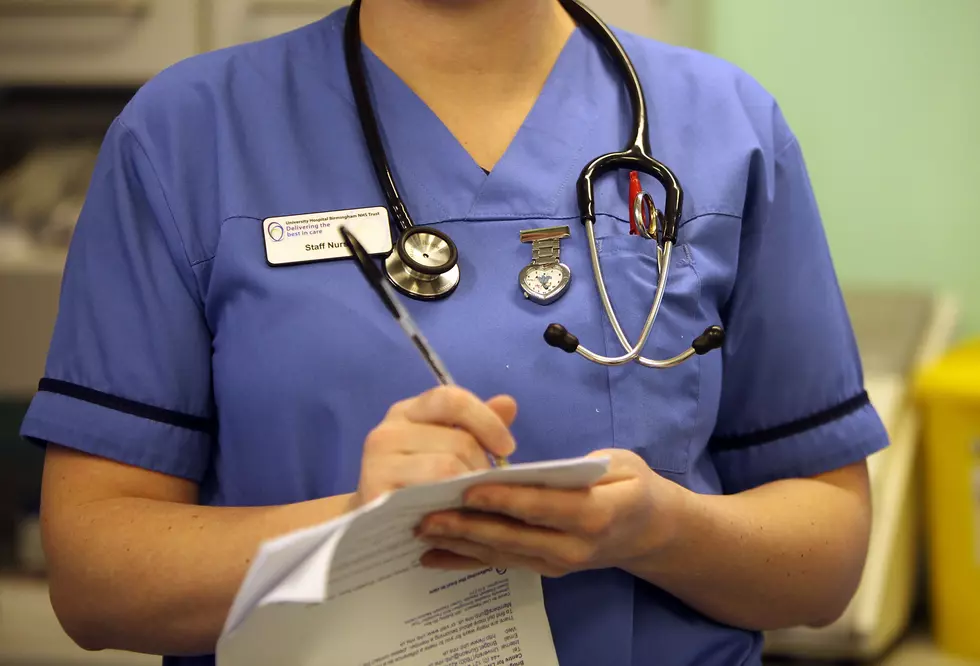 More Than 3,000 New York State Nurses Could Lose Licenses Due To Scam
Getty Images
More than 3,000 nurses in New York State could find themselves without licenses after a scandal involving phony degrees. A multi-state operation, dubbed "Operation Nightingale," exposed an alleged scam to sell fake transcripts and degrees. The scam in Florida is now affecting 900 currently licensed NY nurses and 2,400 other New Yorkers whose nursing licenses are pending.
More than 900 New York nurses must now provide documentation of their education due to the Florida nursing programs being closed for allegedly selling phony diplomas. If the nurses in New York are unable to provide documentation they risk losing their licenses.
The New York State Education Department sent the nurses letters on February 7, 2023. The nurses were given 14 days to provide proof that they actually fulfilled the educational and training criteria for the national licensing exam. An additional 2,400 New Yorkers who are enrolled in Florida schools will have their pending license applications frozen.
The Education Department said,
Since the education submitted is not acceptable, the Department requested the individual to either 1) return the license parchment or 2) have a qualified nursing program submit verification of acceptable education. Applications from individuals who applied with education from one of the schools above but who have not been licensed, will be contacted in the coming weeks. Those applications will be held until the applicant demonstrates that they have met the requirements for acceptable education, examination, and moral character.
These are the schools involved in the scam and the number of current nurses or nurses enrolled:
| | | |
| --- | --- | --- |
| Nursing Program & Timeframe | Licensed in New York | Pending Application in New York |
| Siena College/Siena College of HealthLauderhill, FL10/2003 to 9/2022 | 49 | 92 |
| Sacred Heart International InstituteFort Lauderdale, FL8/2017 to 9/2021 | 12 | 43 |
| Quisqueya School of Nursing LLC ("Sunshine Academy")Boynton Beach, FL10/2016 to 12/2020 | 105 | 177 |
| Med-Life Institute WPB LLCWest Palm Beach, FL10/2016 to 12/2020 | 93 | 104 |
| Quisqueya Health Care Academy, LLCLake Worth, FL10/2016 to 12/2020 | 73                292 | |
| Palm Beach School of Nursing, LLCWest Palm Beach, FL10/2016 to 12/2020 | 571 | 1644 |
New York State Promised Nurses $1 Billion In Bonuses, But Many Haven't Seen A Dime
Meanwhile, a second round of bonus checks went out to health care workers in New York State. In an effort to recruit and retain more health care workers, New York State authorized giving out the bonuses. Governor Kathy Hochul announced the Health Care and Mental Hygiene Worker Bonus program on August 3, 2022. The bonus program includes $1.3 billion which will be used to pay for the recruitment and retention bonuses.
Certain health care and mental hygiene workers in New York State are eligible for the bonuses as Gov. Hochul aims to increase the health care workforce by 20 percent over the course of the next five years.
But many nurses say they haven't received a bonus...READ MORE...
7 WNY School Districts Had The Worst Graduation Rates In 2022
Top 10 Community Colleges In New York State