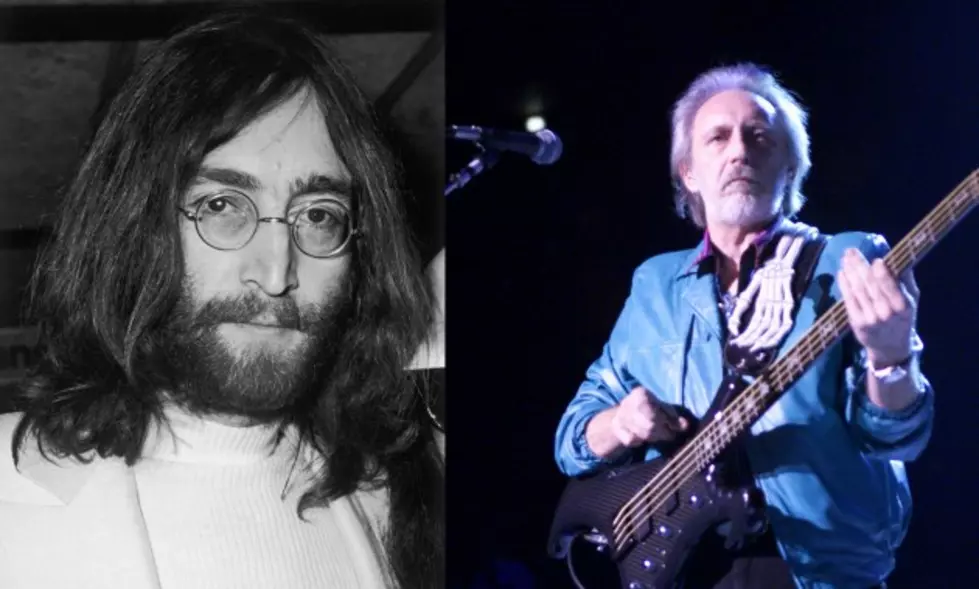 Monday, October 9: Rock Legends Remembered
George Stroud, Hulton Archive / Scott Gries, Hulton Archive
Remembering two members of two of the biggest rock bands of all time time today (Oct. 9). Beatle John Lennon who would've been 77 and the Who's John Entwistle who would've been 73.
John Lennon co-founded the most successful rock band in history (the Beatles) in 1960. After the group disbanded in 1970, Lennon went on to a solo career. Rolling Stone magazine named him the fifth greatest singer of all time in 2008 and he was entered into the Rock and Roill Hall of Fame twice, once as a member of the Beatles in 1988 and as a solo artist in 1994. He was shot and killed on Dec. 8, 1980 at the age of 40.
John Entwistle was nicknamed "The Ox" and was a very influential rock bassist. He was even voted as the greatest bass player of all time in a 2011 Rolling Stone magazine reader's poll. In addition to The Who, Entwistle also fronted The John Entwistle band on U.S. club tours during the 1990's. He died of a heart attack induced by a cocaine overdose June 27, 2002. He was 57.
Let's remember these two classic rock legends today!