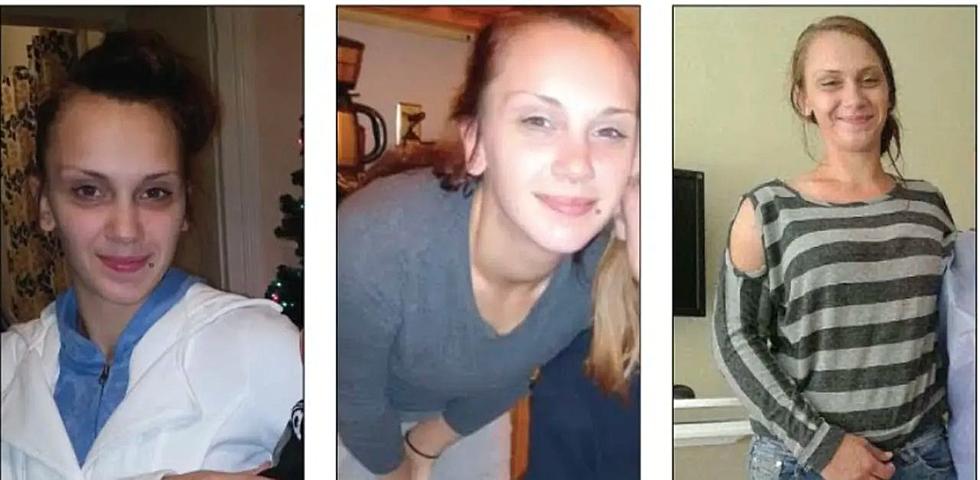 Missing Upstate New York Mother Found' Safe' After Nearly Year Search
Port Jervis Police Department
Great news! A young Hudson Valley mother was found after going missing for nearly a year.
Family, friends and officials after been searching for Heather Callas, a young mother of three from Port Jervis, since last summer.
Police Look For Missing Port Jervis, New York Woman
For all the news that the Hudson Valley is sharing make sure to follow Hudson Valley Post on Facebook, download the Hudson Valley Post Mobile App and sign up for the Hudson Valley Post Newsletter.
Missing Orange County, New York Woman Could Be in New York City
Police believe Callas was in the New York City area.
"Heather is believed to possibly be in the New York City area," the Port Jervis Police Department stated.
She is described as being a 5'3" 120-pound woman with shoulder-length brown hair and brown eyes. She has a tattoo with the name "Brandon" on the middle of her shoulder.
Missing Port Jervis, New York Mother Found "Safe"
On Friday, the Port Jervis Police Department confirmed Callas, now 28, was found "safe."
"Missing Person Located," the Port Jervis Police Department stated. "Heather V. Callas, age 28, was located yesterday evening. She is safe and is no longer missing."
More information about where Callas was found was not released.
"Thank God my little cousin was found alive! Heather V. Callas we have all been worried sick about you. We all love you and have missed you. Thank you to everyone who was searching and thank you to everyone for sharing her pictures. Our family appreciates everything that was done to bring Heather home," Michele Ann wrote on Facebook.
Her cousin, Michele Ann, stated on Facebook a drug addiction led to Callas going missing.
"Let's just be happy she's alive and safe and stop digging for my information to gossip about. She maybe an addict but she's also somebody's Mother, Daughter, Sister, Aunt, Niece and she's mine and my kids cousin and she's damn special to us," Ann added on Facebook. "I know when I told my children that she was found alive they were so relieved and happy and that's what matters. Heather was missed by her whole family!"
Nearly 40 Children Have Recently Gone Missing From New York State
25 Must Try Hudson Valley Dining Experiences
We compiled a list of 25 great dining experiences that you should try in the Hudson Valley!
Did You Know? Over 100 Fun Facts About the Hudson Valley
Did you know that Lucille Ball made her stage debut in the Hudson Valley? How about Philadelphia Cream Cheese wasn't invented in Philadelphia, but in Orange County? Or that a mansion in Dutchess County inspired the expression "keeping up with the Joneses?" Find out about those and over 100 other fun facts about the Hudson Valley.