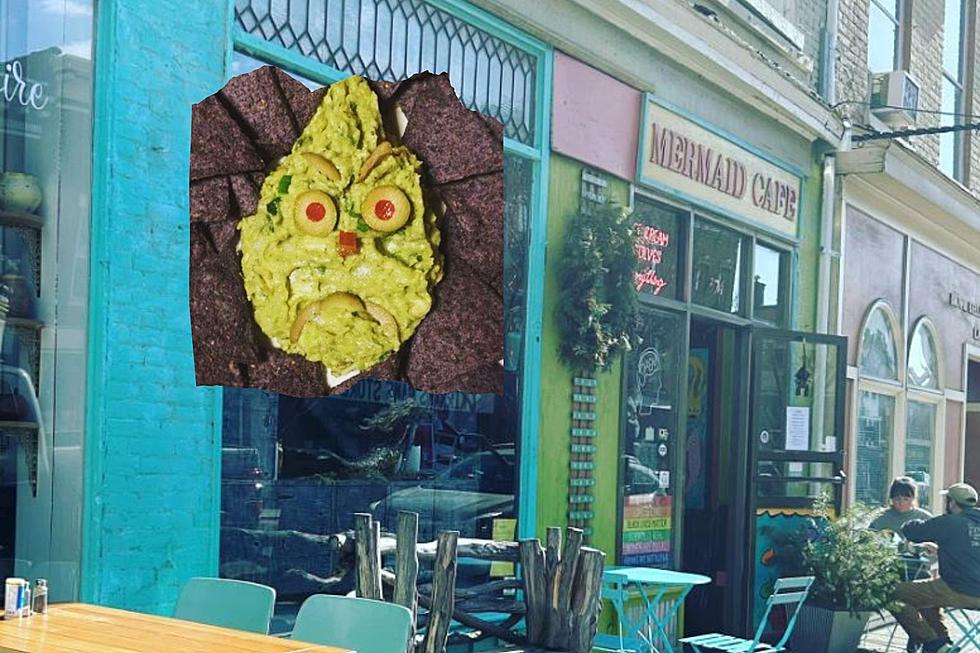 The Most Unique Taco Café Closing in Catskill, NY
Canva / The Mermaid Cafe via Facebook
Time is running out for the fans of The Mermaid Cafe on Main Street in Catskill. It has been just over 2 months since they broke the news that they would be closing the cafe and turning it over to a new owner.
With only a week left for people to enjoy this self-described fun, eclectic, kid-friendly cafe that serves farm-to-table tacos and ramen I wanted to reach out to see what they have got planned for the future. I also wanted to get the scoop on what will be happening at the cafe after The Mermaid closes.
The Mermaid Cafe Set to Close in Catskill New York
I was able to make contact with Michelle Williams who was able to fill in a lot of the blanks. She got some answers for those of us who are wondering what restaurant will be taking over the Mermaid. She also let us know what she will be doing post-closing
The Mermaid Cafe in Catskill, New York Throws Closing Party on Feb 24
First and foremost let's tell you that The Mermaid Cafe's last day at 374 Main Street in Catskill will be this coming Friday (February 24, 2023). Michelle wants all to know that they will be having a closing celebration on Friday, the 24th starting at 4 PM with music and free food and beverages. Leading up to the closing they will be open this weekend on Saturday and Sunday from 8 AM to 4 PM and then next week every day except Thursday, from 11:30 AM to 4 PM.
Farmer's Market in the Hudson Valley
So what will the Mermaid Crew be doing after February 24th? Michelle told us that she will still be doing three farmer's markets with satisfyingly delicious empanadas, fresh ramen noodles, and foraged and cultivated mushrooms. Find Michelle and her goodies in Palenville which is a new market she is helping start at The Triangle (Rip and Wolf) on Saturdays from 10 AM to 2 PM. Also at the Catskill Farmers Market Sundays from 10 AM to 2 PM and Mondays from 4 PM to 8 PM at Shinglekill Farmers Market.
See Also: New Oyster Raw Bar Opens in Orange County, New York
Michelle also shared that she will be working on doing a food night at a local cidery, she plans to do some private catering which will include private dinners and forage dinners which will allow her to utilize her recently acquired mushroom foraging license.
New Lunch Restaurant will Open at the Old Mermaid Cafe in Catskill, NY
As for The Cafe she was able to share that the new owner will be John Jiminez (JJ) and the place will have a whole new vibe. It will still be a lunch cafe serving soups, sandwiches and something called a build/toss salad concept which I am excited to find out more about.
JJ and his group will be taking the month of March to reset the cafe but according to Michelle, they plan to be open at the beginning of April and will be called The Salad Bar. We will be sure to keep following the process so that you know when to go and enjoy.
The Mermaid Cafein Catskill, NY  Announced it Will Close in February
Mexican Restaurant in the Hudson Valley
Hudson Valley Mexican Restaurants: A Guacamole Guide
The Hudson Valley is full of delicious Mexican Restaurants. From Middletown to Rhinebeck and everywhere in between there are places to indulge in all your favorites including fresh Guacamole and Chips. Here is just a sampling of a few of the places we found for you to try. If we left your favorite off the list let us know.
Hudson Valley Restaurants Where You Can Eat Dinner at the Bar
Hudson Valley Restaurants Where You'll Want to Eat at the Bar
Chances are your favorite Hudson Valley Restaurant in Kingston, Poughkeepsie, Newburgh, and beyond has an awesome bar. Next time you are at your favorite lunch or dinner spot consider a seat at the bar for your meal. I tried it once because the dining room was booked and now the restaurant bar for food and drinks is sometimes my preferred choice. Here a some of the ones I have discovered that you can enjoy.