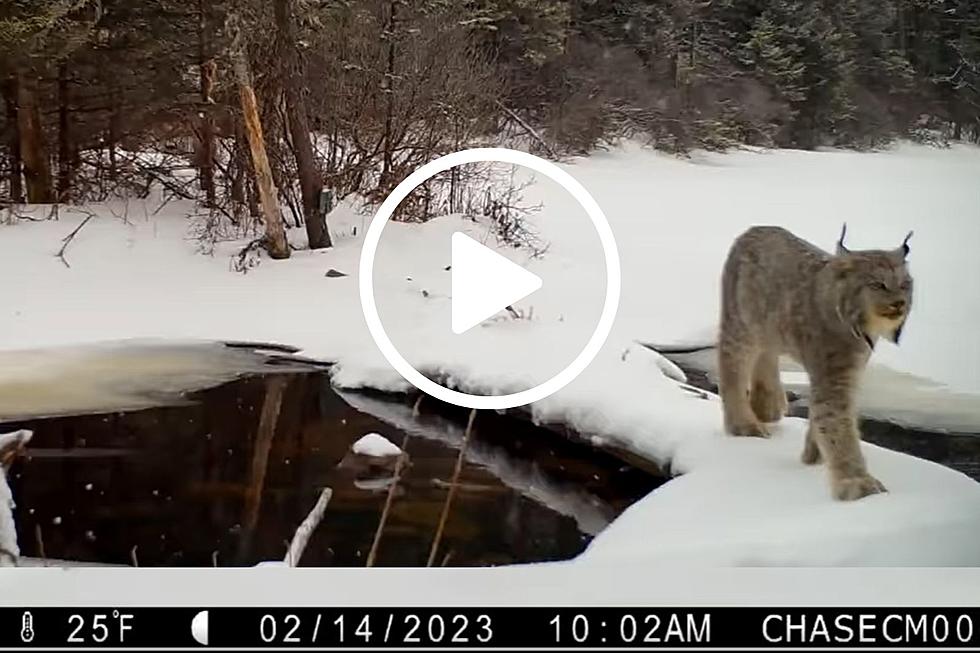 Wait, Are There Lynx In New York State?
Trail Camera Photos and Videos via Facebook
From black bears to martens and even wolves, there's no shortage of furry (and fanged) predators in New York state. Buy what about lynx? The answer is more complicated than you might think.
Officially named Canada Lynx, these fluffy carnivores resemble a housecat on steroids. Not to be mistaken with their smaller cousin the bobcat (which has a well-established habitat in New York), Canada lynx have been more elusive.
Lynx in New York State
While the New York State Department of Environmental Conservation (NYS DEC) confirm that there have been plenty of lynx sightings in the state throughout the years, it's more difficult to pinpoint whether or not they have ever established a permanent home. Not for lack of trying, though.
The Great New York Lynx Experiment
In the late 1980s and early 1990s, there was a scientific attempt to establish a New York lynx population through relocation. Nearly 100 wild Canada lynx were trapped and brought to the Adirondack mountains, where they were tagged and released. The results were fascinating.
Wandering Lynx in New York
Scientists monitoring the lynx found that the solitary hunters spread far and wide from their release point in the Adirondacks. They traveled from New York to New Jersey, Massachusetts, Pennsylvania and even back north into New Hampshire and Canada. The most intrepid lynx trekked nearly 500 miles. But what about present-day?
While there are still the occasional report of a Canada lynx in New York, there are still no confirmed long-term residents. Even the relocated lynx were never confirmed to have bred while they were in the Empire State. A link to report a suspected lynx sighting in New York state can be found here.
New York Animal Encounters
What do you do if you encounter these animals in the woods of New York?
Photos: Massive Eagles Fight Over Fish on the Hudson