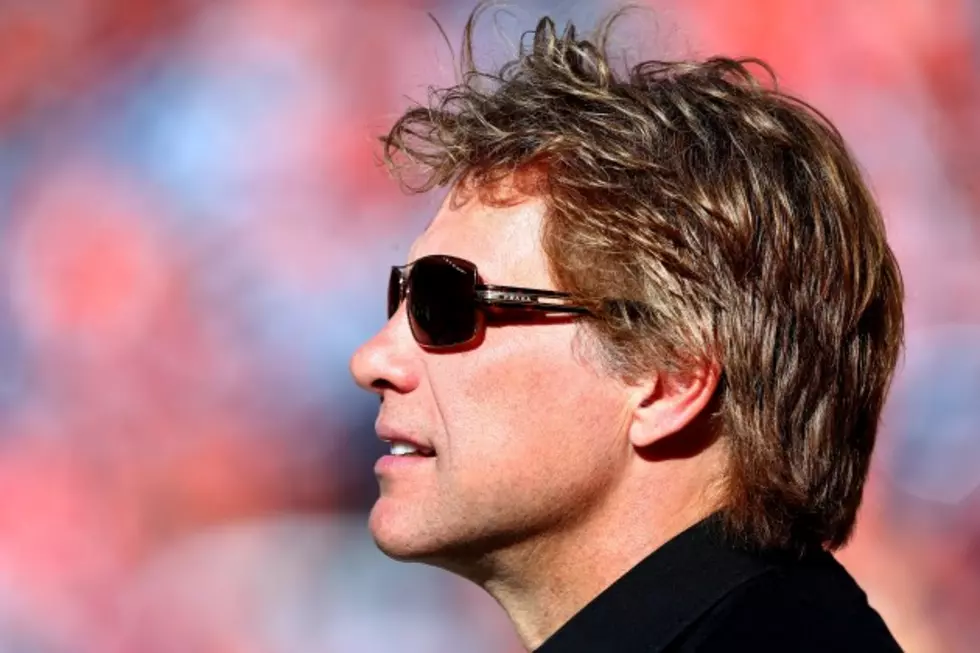 Jon Bon Jovi: Owner of the Buffalo Bills?
Elsa/ Getty Images Entertainment
Since the death of Bills founder and owner Ralph Wilson this March, speculation has run rampant on who'd be taking the reins in Buffalo and attempting to bring the franchise back to prominence. One name that's come up a number of times is non other than Jon Bon Jovi. The thought of an individual who's spent their career in rock n roll running an NFL franchise seems like a long shot, however one NFL team owner seems to be backing Bon Jovi.
That owner just happens to be Dallas Cowboys head honcho Jerry Jones, who feels Bon Jovi would make an "outstanding" NFL owner. Jones went on to say to reporters at the NFL team owners meeting in Atlanta..."I don't know of anyone that I have any more respect for as a father, or as a husband, or certainly as a potential business partner". Jones might not always be the most popular figure himself, but you can't argue with the fact that he helped bring back his own slumping franchise, and eventually lead the the team to three Super Bowls. Read more of Jones' comments on Bon Jovi HERE
This isn't the first time Bon Jovi's name has come for NFL ownership. In 2011 he showed interest in buying the Atlanta Falcons. He's also experienced in the front office, as he ran the Indoor Football League's Philadelphia Spirit.