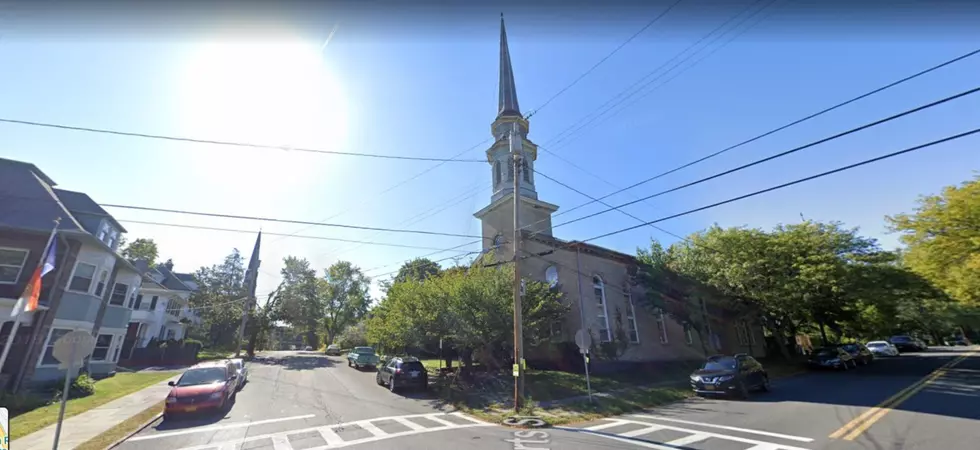 Hudson Valley Woman Killed By New York School Bus Near Church
Google
Some residents believe Hudson Valley officials need to do better to protect residents.
On Friday, Jan. 6 around 4:50 p.m., there was a fatal accident involving a pedestrian and a school bus in Ulster County.
Woman Fatally Hit By School Bus In Ulster County, New York
A Kingston City School District bus, contracted through Ethan Allen Bus Company, hit a woman walking at the intersection of Wurts Avenue and Spring Street in Kingston, according to Kingston City School District Superintendent Paul J. Padalino.
"We have been in contact with the bus company, and the Kingston Police Department, who is the lead agency investigating the situation. However, I am sad to report that the pedestrian did not survive," Padalino said in a statement to the Kingston community.
For all the news that the Hudson Valley is sharing make sure to follow Hudson Valley Post on Facebook, download the Hudson Valley Post Mobile App and sign up for the Hudson Valley Post Newsletter.
No Students On Bus At The Time Of Fatal Accident In Kingston, New York
No students were on the bus at the time of the accident, according to Padalino.
The fatal accident occurred after the driver already completed the route and was returning to the bus yard with the bus monitor onboard.
The driver of the school bus and the bus monitor were not injured, officials say.
"We extend our heartfelt sympathies to the family and friends who lost a loved one during this tragic event. We also want to share our gratitude to the emergency personnel who responded to the scene. Please keep everyone involved in this situation in your thoughts," Padalino added.
Friends on social media identified her as Sarah Edwards. She later died at the hospital.
"Yet another person is killed on a Kingston street. Yet another family and community is left devastated. Sarah Edwards was doing no harm. Just crossing a street. She walked and took the bus and we did not protect her," Rose Quinn wrote on Facebook.
READ MORE: Another Major Change Made To New York State Driver's License
In another Facebook post, in the Bike-Friendly Kingston, NY Facebook group, Quinn blamed the Kingston officials.
Friends we lost another to car violence Sarah Edwards was a walker by choice and she was killed in a city that refuses to protect people like her, yet still wants to call itself bike and pedestrian friendly. If you are not shocked, outraged and heartbroken by this city's disregard for human life then you simply are not paying attention and like many drivers in Kingston you are not looking at the reality in front of you. This is a terrible time to be non car dependent in this city.
Here's What New York State License Plates Looked Like Over The Last 100 Years
Nearly 50 Children Have Recently Gone Missing From New York State
Close to 50 children from New York State and the Hudson Valley have recently gone missing. You can help a New York family get reunited with a missing loved one.
Resorts World Hudson Valley Opens Doors In Newburgh
The grand opening for Resorts World Hudson Valley, located in the Newburgh Mall on Rt. 300 in Newburgh, took place on Wednesday December 28th at 10:00am.
Did You Know? Over 100 Fun Facts About the Hudson Valley
Did you know that Lucille Ball made her stage debut in the Hudson Valley? How about Philadelphia Cream Cheese wasn't invented in Philadelphia, but in Orange County? Or that a mansion in Dutchess County inspired the expression "keeping up with the Joneses?" Find out about those and over 100 other fun facts about the Hudson Valley.