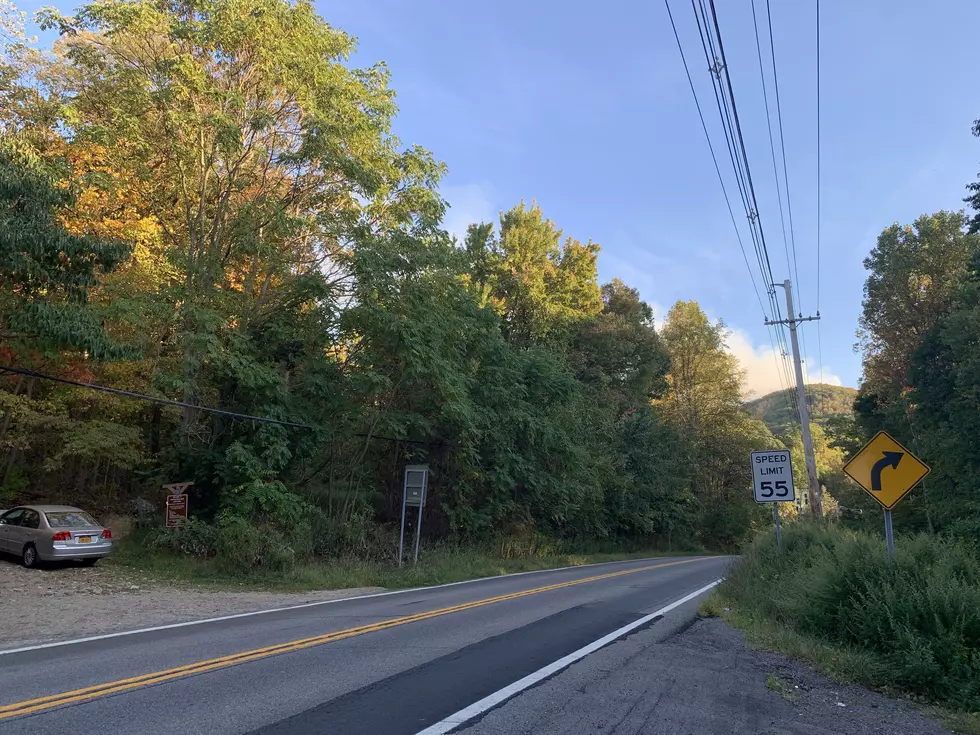 Hudson Highlands State Park Fire Damage Extends to 38 Acres
J. Corley/Townsquare Media
The brush fire on Sugarloaf Mountain in Hudson Highlands State Park along the Dutchess and Putnam County border has burned 38 acres, according to the New York State Office of Parks, Recreation and Historic Preservation (NYS Parks). Crews have established a containment line around 100 percent of the fire and no buildings are threatened by the blaze, NYS Parks Public Information Officer Dan Keefe said via email Monday afternoon.
Keefe noted an increase in smoke activity may occur after 2PM Monday due to firefighters securing the fire line.
The fire first began Friday afternoon around 4PM, the NY/NJ Trail Conference reported. Hank Osborn, a program coordinator of the trail conference, observed smoke coming from Sugarloaf Mountain. Sugarloaf is located between popular hiking destinations Mount Beacon and Breakneck Ridge. Sugarloaf is a frequented mountain known for an iconic gnarled tree at the summit. The NY/NJ Trail Conference is responsible for maintaining trails at the state park.
"I first noticed smoke on the mountain when I was crossing the Newburgh-Beacon Bridge at about 4 p.m. on Friday," Osborn said. "I immediately called the State Park and they were not aware of the fire. Evan Thompson, the park manager, called the office soon after I did and alerted them to the fire that he discovered independently from my sighting of the smoke on the top of Sugarloaf."
Firefighters from the NYS Parks Taconic Region and the NYS Parks Palisades Region along with New York Department of Environmental Conservation Rangers and NYS Parks Police battled the fire. By Saturday, the fire had spread to 14 acres and to 20 acres by Sunday, according to the NY/NJ Trail Conference.
A section of the Wilkinson Trail was closed by NYS Park Police over the weekend, but Breakneck Ridge remained open with nearly 1,500 visitors on Saturday and 1,200 on Sunday.
The NY/NJ Trail Conference reported that the cause of the fire is not currently known.