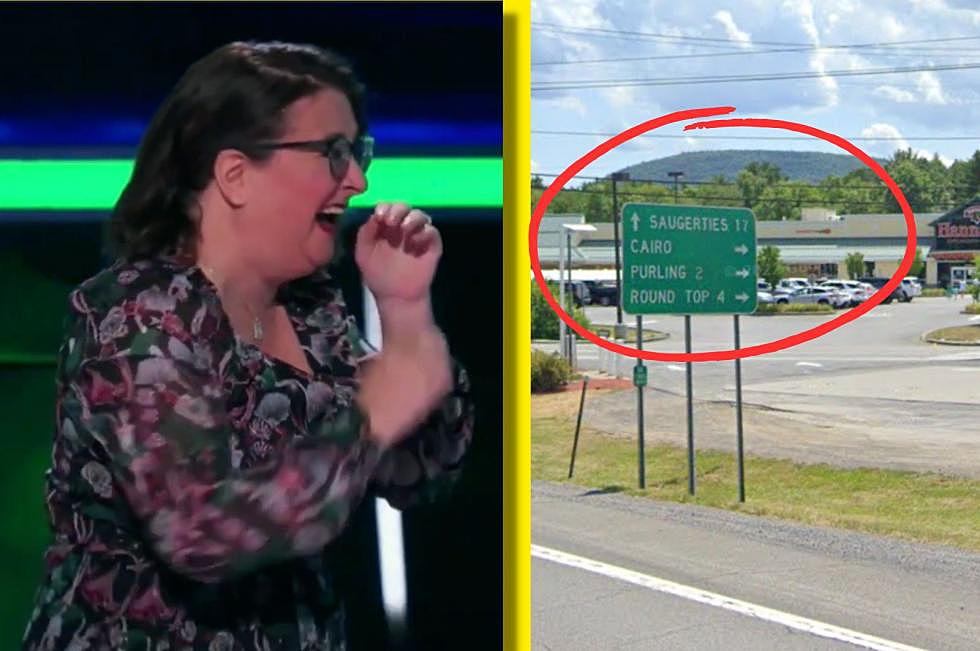 Game Show Stirs Debate: How to Pronounce this Hudson Valley Town
BuzzerBlog via YouTube/Google
There are more than a few towns in the Hudson Valley that out-of-towners (and some local residents, too) just can't seem to pronounce correctly. A television game show episode recently put the top offender back in the spotlight.
Some New York town names are sneakier than others. Accord, NY, for example, seems like a no-brainer, but locals still constantly need to remind visitors that the town wasn't made by Honda. It's "ack-ord", not "a-cord". While Accord focuses more on the stress of the syllable, a town in Greene County, NY is even trickier.
How to Pronounce Cairo, NY
"Look, Cairo is famous... On The Chase tonight!", posted a Cairo, NY resident on a local Facebook page, sharing that the game show used the town as a clue on a recent episode. Instead of comments expressing joy that the small town had hit the silver screen, the only thing everyone seemed to be concerned with was how the show's host said the name of the town. Get a taste for the show from a clip below.
Cairo, NY on Television
"How did they pronounce Cairo? …that's the question", said one man. "I wondering this too!", added another. Luckily, Cairo faithful could keep their pitchforks and torches in the garage, because the report came back positive: "[They pronounced it] correctly!!!", came the answer. So how do you say the town name?
The Correct Way to Say "Cairo"
The "correct" way to say Cairo, NY is such a hot topic that there are several YouTube videos specifically devoted to this one simple answer. "It's not pronounced like the Egyptian capital", begins one such
clip
, "
it is pronounced 'care-oh'
". To be even more specific, think the word 
carrot
, but instead of a "t", use a "w".
Cairo joins Accord (
ackord
, remember?), Poughquag (
poe-kwaig
), and Delhi (it's 
del-hi
, not
deli
) as some of the most commonly mispronounced Hudson Valley towns, so a special shout out to the gameshow The Chase is in order for getting Cairo's name correct. Check out the others on the list
here
.
9 Hudson Valley Towns That Have the Ugliest Sounding Names
9 Hudson Valley towns that have the ugliest sounding town names.
The Most Wikipedia Searched Person From Your Hudson Valley Town
The Hudson Valley's Most Wikipedia Searched Celebs