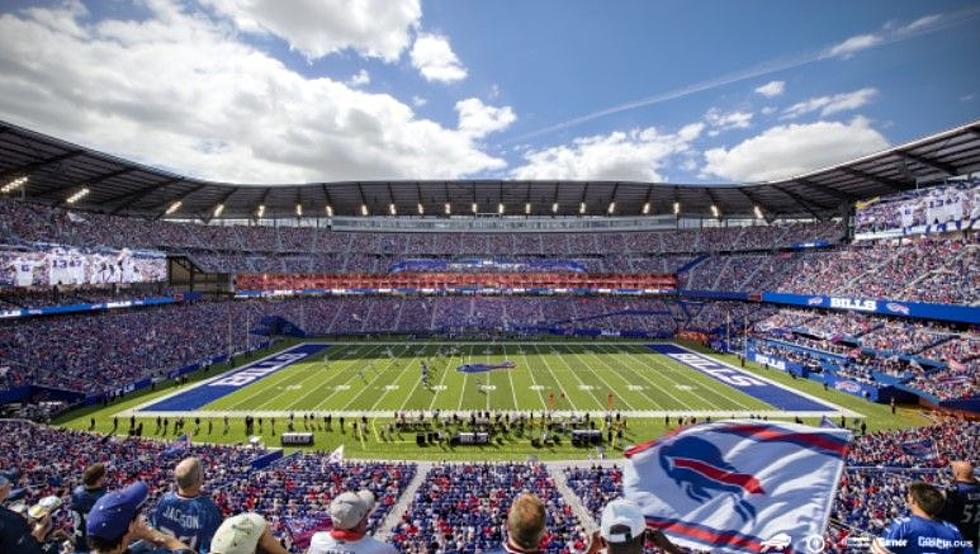 How the New Buffalo Bills Stadium Will Warm Fans Without a Roof
New York State Governor's Office
On Monday construction officially began on the $1.54 billion Buffalo Bills stadium that will include some incredible technology to keep fans comfy during those cold Sunday afternoons.
Governor Hochul was joined by NFL Commissioner Roger Goodell to unveil plans for the new 60,000-seat stadium. The entire project is being designed from the bottom up by the Bills, Legends Business Group and the architectural firm, Populus.
Goodell said the groundbreaking was emotional for him because he is from Western New York.
I've been to a lot of groundbreaking ceremonies in my time at the NFL. But none of them are more meaningful than being here today. This is an extraordinary community. They deserve an extraordinary stadium, and you're going to get it. And I think as Western New Yorkers, we'll all be proud. It'll be not only a great stadium, but filled with incredible fans.
And those fans are going to get some state-of-the-art technology that will help bring them together as a community and keep them comfortable during those brutal Buffalo winters.
We all remember seeing images of fans digging through several feet of snow last season just to get to their seats to cheer on the Bills. The new stadium is being designed with these die-hard fans in mind and includes a state-of-the-art radiant heating system that will keep those seats warm. A canopy is also being constructed over 65 percent of the seats that will keep them clear of snow.
Many fans are happy that the Bills made the bold decision to keep the roof open even though Buffalo is known for having some of the most brutal winter weather in the country.
The project is expected to be completed in 2026, but you don't have to wait that long to see what the finished product will look like. Scroll down for some new renderings that show some of the incredible details that will be included in the new stadium.
Sneak Peek at New Buffalo Bills Stadium
Construction has begun on the new state-of-the-art Buffalo Bills football stadium. If these artist renderings are any indication, it's going to be unlike anything New York has ever seen before.