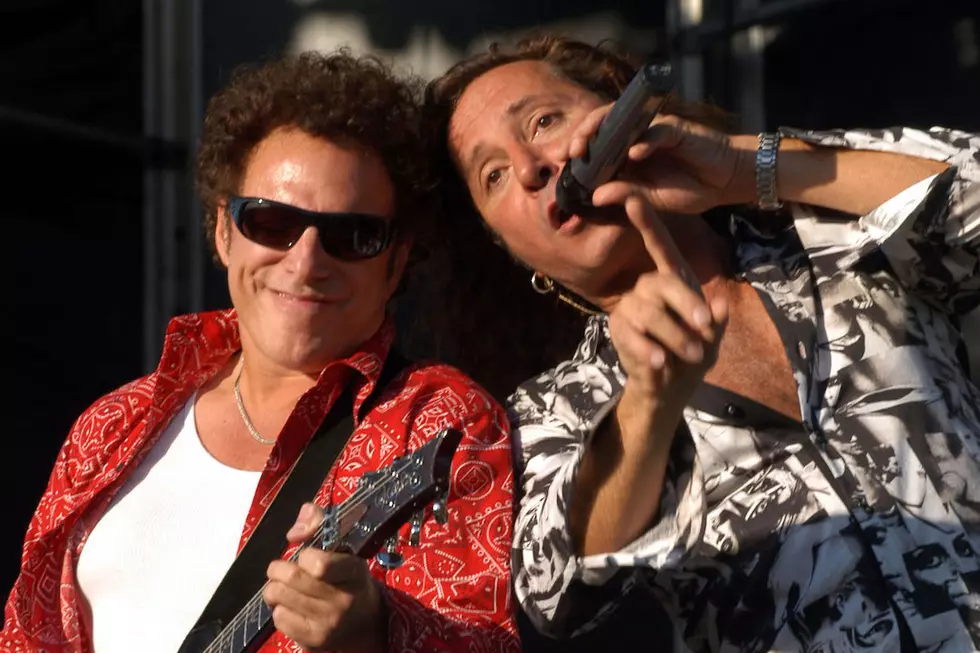 Former Journey Singer Set to Play Dutchess County Fair
Michel Boutefeu, Getty Images
Steve Augeri will perform the Journey hits in Rhinebeck, NY.
Steve Augeri was the first of three singers to replace Steve Perry in Journey. He performed with the iconic rock band from 1998-2006. Augeri received a call from Journey members Neal Schon and Jonathan Cain in 1997 to audition to front the band.
In 1998, he was announced as the new official singer for Journey as a replacement for Steve Perry. He appeared on the Armageddon movie soundtrack with Journey on the song "Remember Me" and recorded with the band on the albums Arrival (2001), Red 13 (EP- 2002) and Generations (2005). He would leave the band in 2006 due to recurring vocal problems.
I got a chance to meet Steve Augeri when he was performing a concert around 5 years ago in the area, and it was an amazing show. Great guy.
A little About the Dutchess County Fair
The Dutchess County Fair is held annually in Rhinebeck, New York, usually during the last full week in August. Currently, the fair hosts approximately half a million people per year, and is the second largest county Fair in New York State. The 177th Dutchess County Fair will take place Tuesday, Aug. 22 through Sunday, Aug. 27 with a wide array of entertainment. While country music primarily dominates the fair entertainment each year, classic rock fans have some great options for shows.
Classic Rock at the 177th Dutchess County Fair
Steve Augeri (former Journey lead singer) and his band will perform Journey classics in the Grandstand on Thursday night, Aug. 24 at 7:30pm. Show is free with paid fair admission. Also set to perform is Refugee: The Tom Petty tribute band on Saturday, Aug. 26. Tickets and info for the Dutchess County Fair available at the website here .
Iron Maiden's Bruce Dickinson Visits Rhinebeck
Photos of Iron Maiden's Bruce Dickinson at Old Rhinebeck Aerodrome