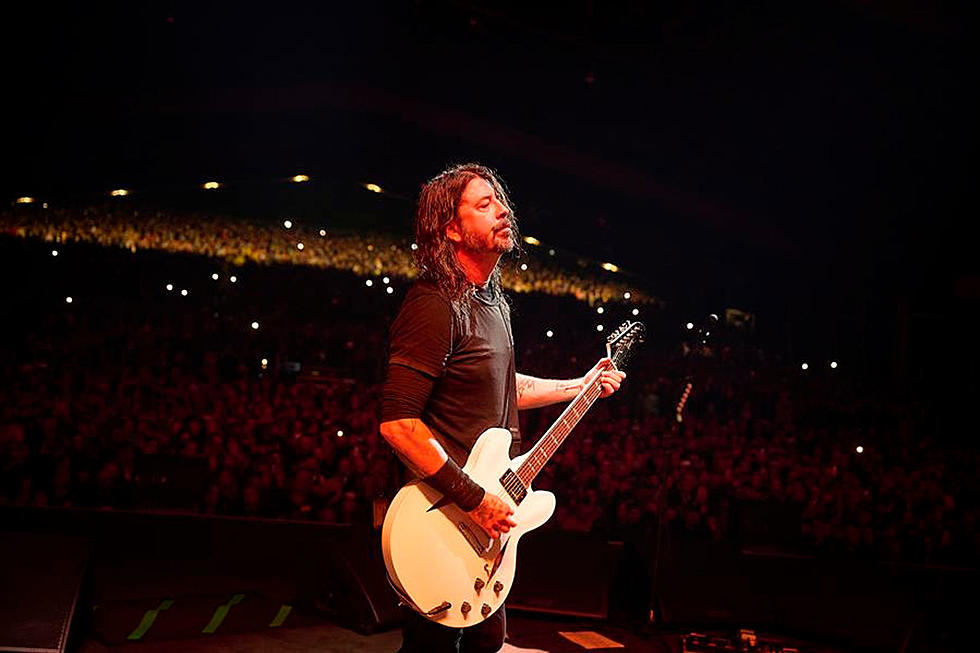 Foo Fighters Deliver Dreamy New Song 'Show Me How' With Violet Grohl Guest Vocal
Photo by Scarlet Page
Foo Fighters have made their latest musical contribution a family affair, with Dave Grohl's daughter Violet providing prominent supporting vocals on the dreamy, contemplative new song "Show Me How" from the band's forthcoming But Here We Are album.
We're just a little over a week out from the release of the Foo Fighters 11th studio album (it's due June 2) and the band has just issued its third song in advance of the new record, following on the heels of the previously issued single "Rescued" and the follow-up "Under You."
This latest tracks switches things up a bit for the Foo Fighters, providing something a little more moody than what you find in the catalog, but the addition of Violet Grohl's vocals definitely adds to the feel of the track.
The band also just issued a Tim Kellner-directed visualizer for the song that can be seen below, as well as the lyrics for the track. If you like what you hear, the song is available via multiple platforms here.
In addition, you can pre-order Foo Fighters' But Here We Are album at this location ahead of its June 2 release, and be sure to get tickets to the band's newly launched tour in support of the album here.
READ MORE: Foo Fighters Play First Full Concert With Josh Freese - Setlist + Videos
Foo Fighters, "Show Me How"
Foo Fighters, "Show Me How" Lyrics
A Photo Timeline of Foo Fighters' Legendary Career
A photo timeline of Foo Fighters' career.