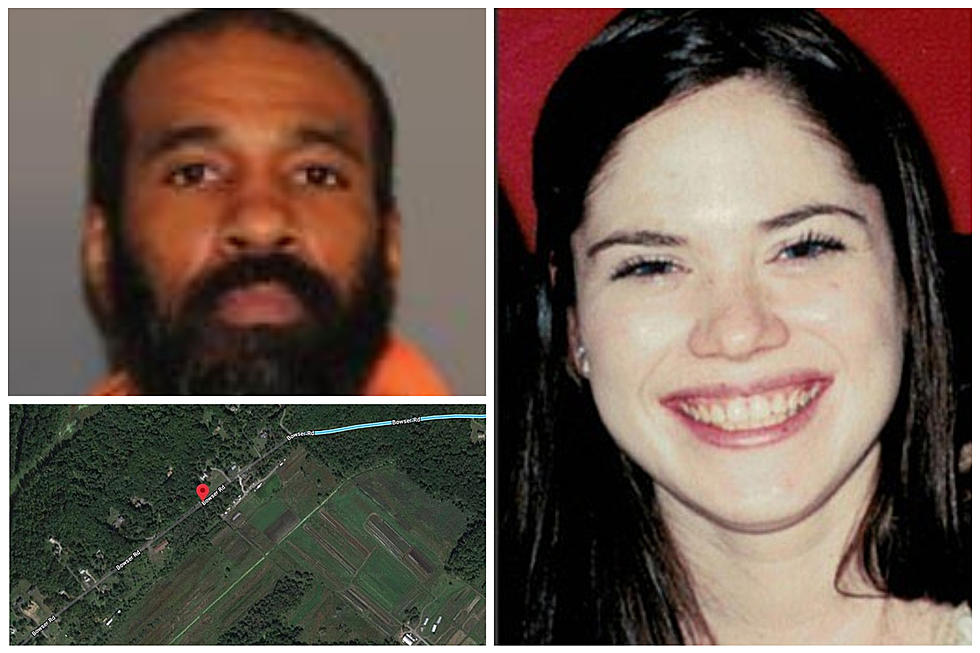 Man Accused of Bludgeoning Death In Upstate New York Out Of Jail
FBI/Google/NYSP
A Hudson Valley man is out of prison just days after being accused of viciously killing a 20-year-old local woman over 20 years ago.
Orange County District Attorney David M. Hoovler announced on Wednesday that he requested that a Special Prosecutor be appointed in the case involving Edward Holley.
Last week, Holley was charged with murder "in connection with the bludgeoning death" of Megan McDonald in the Town of Wallkill in March 2003.
For all the news that the Hudson Valley is sharing make sure to follow Hudson Valley Post on Facebook, download the Hudson Valley Post Mobile App and sign up for the Hudson Valley Post Newsletter.
Wallkill Resident Murdered In 2003
McDonald was the daughter of an NYPD detective. The Town of Wallkill resident was 20 years old when she was killed. Her body was found in a field in Wallkill, back in March of 2003.
Hoovler requested a Special Prosecutor be appointed because before becoming Orange County District Attorney he represented a client in negotiations with the District Attorney's office regarding potential information that the client might provide regarding McDonald's death.
That client passed away prior to Hoovler taking office.
Hoovler's office states:
Although the District Attorney's Office had been consulting with the New York State Police on issues during the investigation, the District Attorney's Office was neither alerted to defendant's imminent arrest, nor given an opportunity to review the seventeen-page felony complaint in advance of it being filed with the court. Based on the theory of the case as set forth in the felony complaint, coupled with the facts concerning District Attorney Hoovler's prior legal representation, there would be a substantial appearance of a conflict of interest if the prosecution of this case remained with the Orange County District Attorney's Office. Accordingly, it is in the best interest of all parties, as well as the appearance of fairness in the administration of justice, that this matter be handled by a Special Prosecutor.
Alleged Killer Released From Prison
Hoovler's office also confirmed Holley was just released from prison.  Holley was released without bail because of the Orange County DA's office didn't present the case to a grand jury.
Hoovler's office says this happened because there wasn't enough time. Adding they would have had more time if the police tipped them off regarding the investigation.
"Edward V. Holley was released from custody by operation of law as it is not feasible for any prosecutor to present a matter of this size and complexity, and obtain an indictment, within the six days required by New York State Law," Hoovler's office states.
Holley still faces the murder charge and could end up back in jail if indicted by a grand jury.
Your Ghost Guide to The 50 Most Haunted Places in New York State
Nearly 40 Children Have Recently Gone Missing From New York State
25 Must Try Hudson Valley Dining Experiences
We compiled a list of 25 great dining experiences that you should try in the Hudson Valley!
Did You Know? Over 100 Fun Facts About the Hudson Valley
Did you know that Lucille Ball made her stage debut in the Hudson Valley? How about Philadelphia Cream Cheese wasn't invented in Philadelphia, but in Orange County? Or that a mansion in Dutchess County inspired the expression "keeping up with the Joneses?" Find out about those and over 100 other fun facts about the Hudson Valley.